SoCal's longest running Nutcracker production continues for its 48th magical Holiday Season with several virtual and outdoor happenings!
Virtual Nutcracker
Westside Ballet of Santa Monica's 2020 Nutcracker abbreviated virtual production of "Kingdom of the Sweets" was previously filmed in an open-air 'Black Box.' The company of talented pre-professional dancers perform excerpts from 'The Nutcracker' to be showcased on Vimeo.
Though no live audience permitted, everyone can still enjoy the enthralling Dance of the Sugar Plum Fairy, her Intrada with her Cavalier, The Dew Drop Fairy, Toy Soldier, the Doll and the Arabian dance –– as they were all performed for film, in a carefully controlled environment and reimagined so the dancers do not touch.
For 47 consecutive years, Southern California's longest running production of The Nutcracker has delighted audiences of all ages. This year, in the age of Covid – with renewed determination, grace, and grit – Westside Ballet will bring to life selected pieces from Tchaikovsky's beloved score for all to enjoy, albeit in different ways.
Streaming on Vimeo, Friday December 18 @ 3pm through December 31 here: https://vimeo.com/showcase/6997255
Online Nutcracker Boutique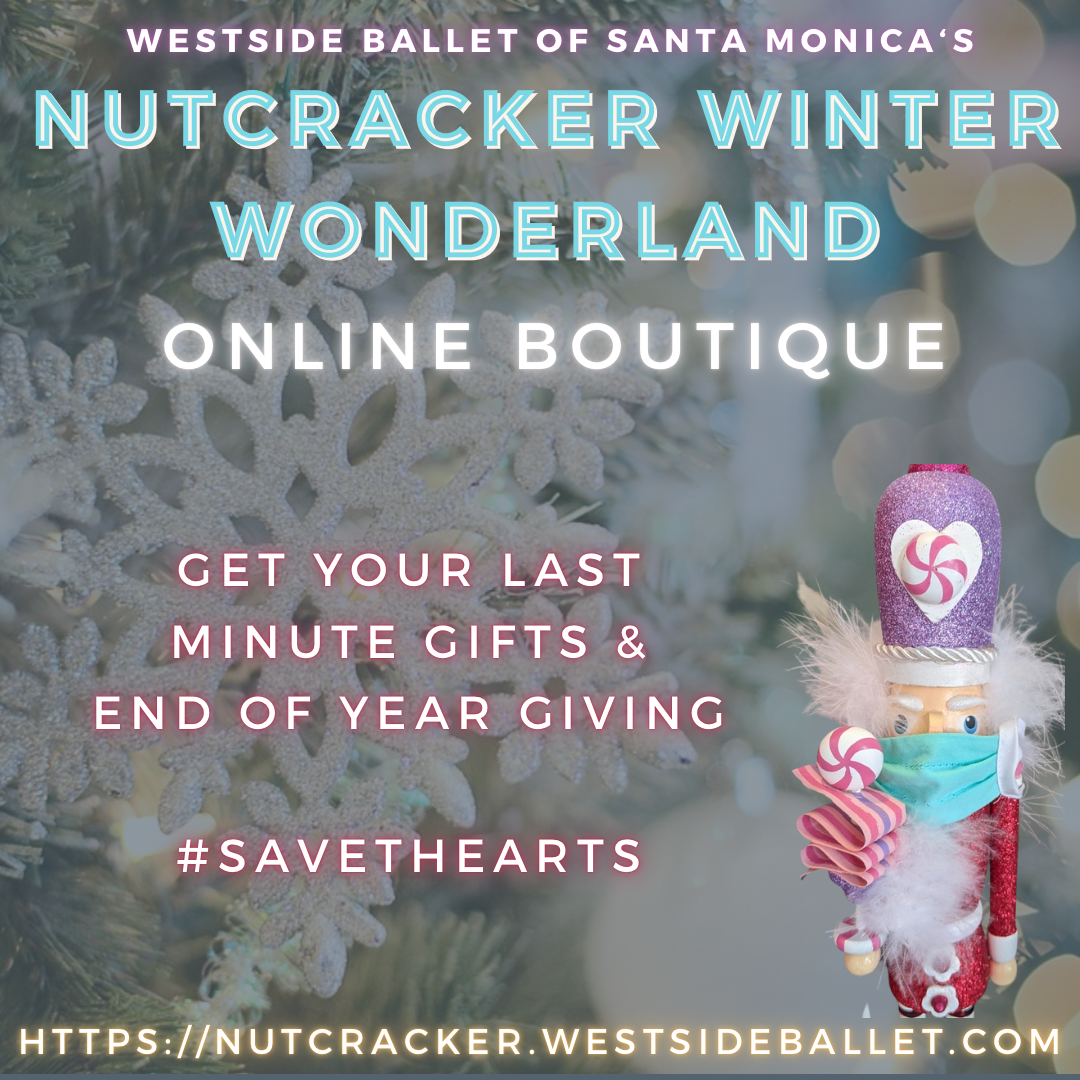 Westside Ballet's Nutcracker "Winter Wonderland" Open Air Market was constructed outside the Westside Ballet Studios in Santa Monica over two weekends following Thanksgiving. Keeping physical distancing and mask protocols in place, the Volunteer Guild's boutique committee offered a delightful assortment of gifts. A special day of celebration to enhance the 'Winter Wonderland' experience took place on Saturday December 5th, when a small number of dancers appeared in Nutcracker character costumes for socially-distant photo ops for fans of the ballet company.
For those who missed it, the committee's Online Nutcracker Boutique continues to offer these unique gift Items throughout the month of December while supplies last. Offerings include nutcrackers of all shapes, sizes, and colors, ornaments, puzzles, and more.
DAILY online flash sales such as free ornament with a Nutcracker purchase! Shop now whilst supplies last: https://nutcracker.westsideballet.com/
---
Nutcracker 2019 – Thank You!
Thank You and well done to the Faculty, Dancers and Volunteers on another Magical Nutcracker production.
Not only did Westside Ballet of Santa Monica sell out our 9 public performances we proudly welcomed 2,000 local enthusiastic children from the community to our Nutcracker at no charge. This experience for the children is sometimes their only exposure to a live performance and they were entranced.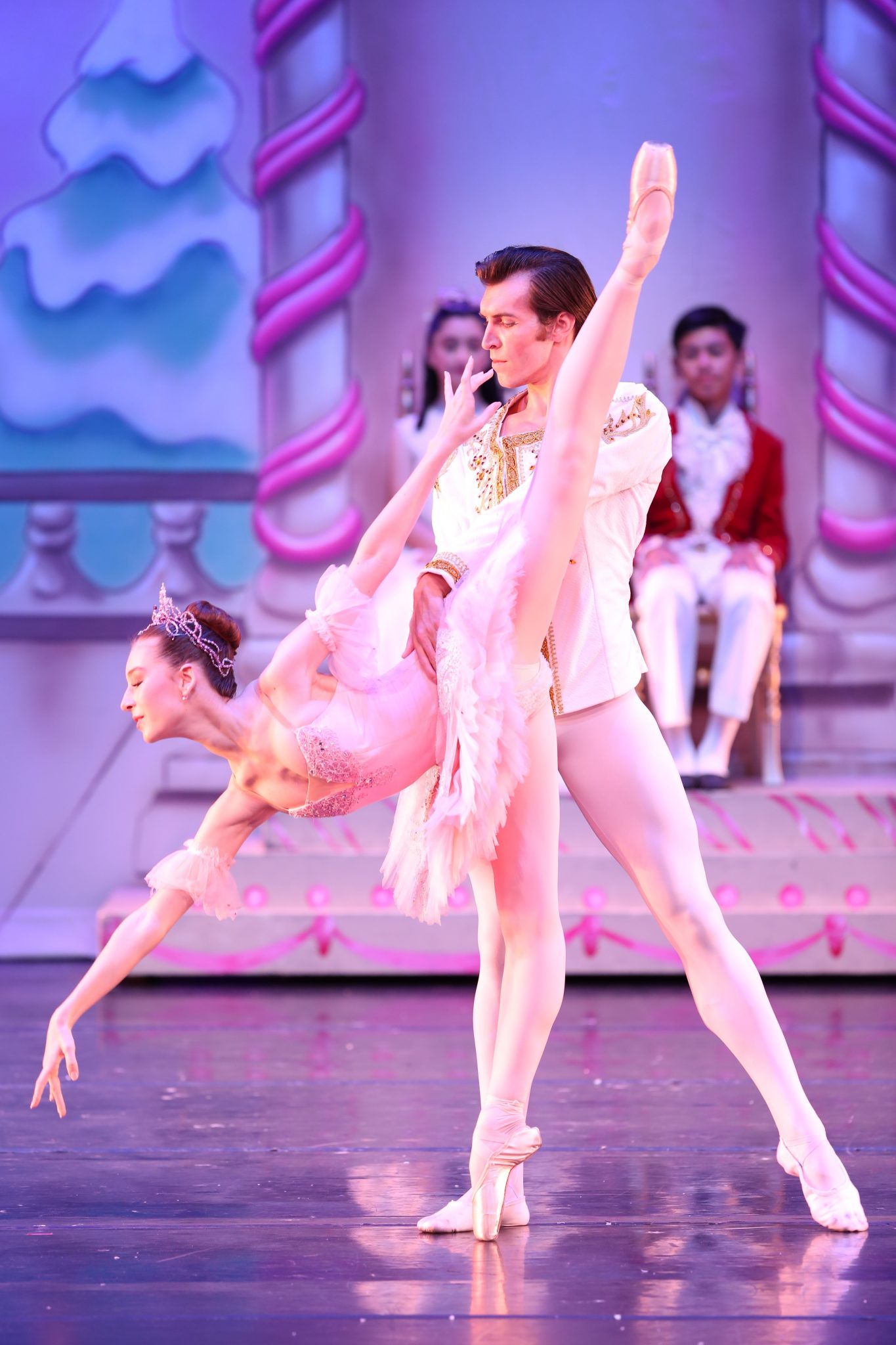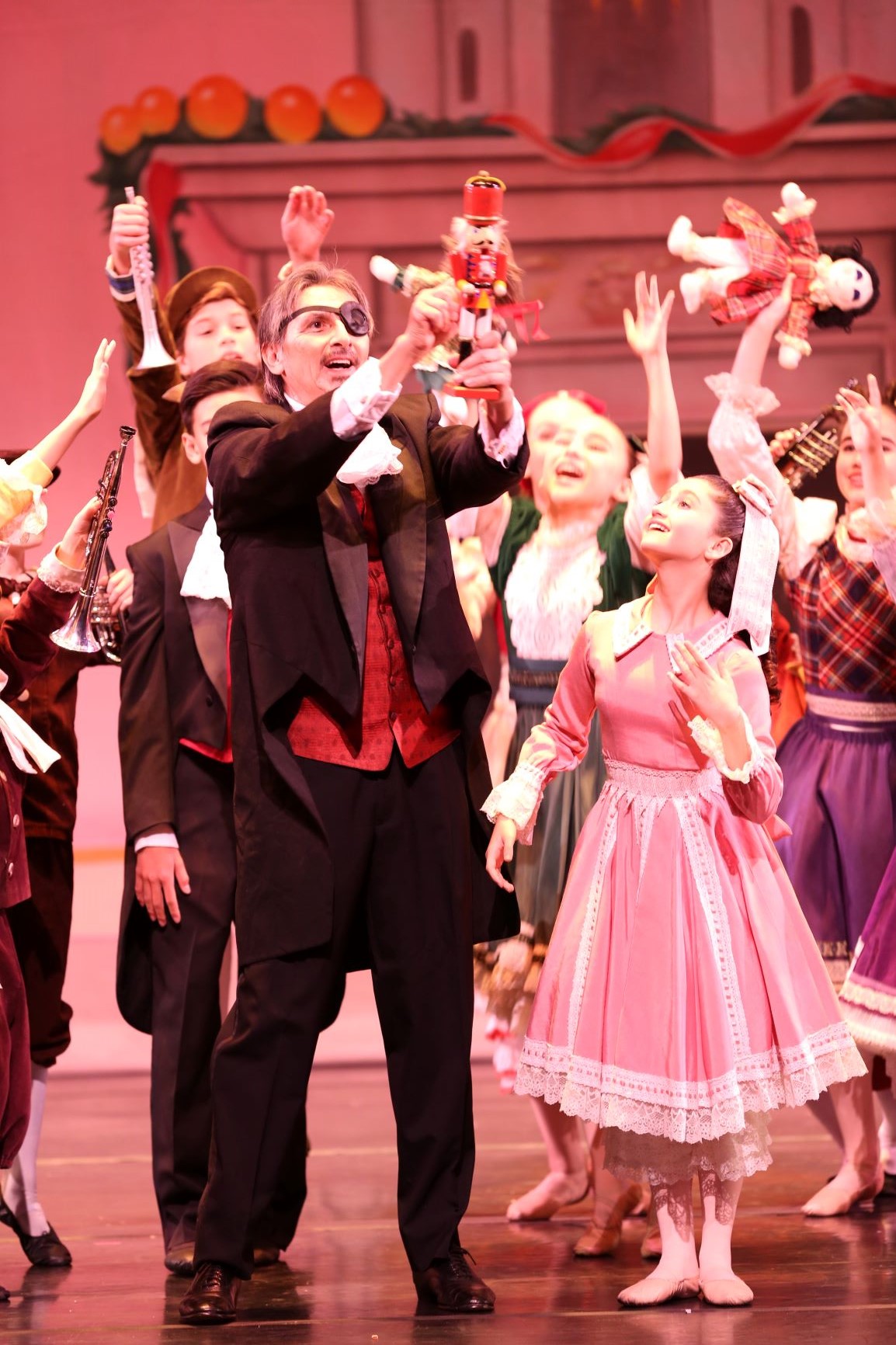 The Magic Returns!
For over 45 years, audiences have thrilled to Westside Ballet's lavish productions of The Nutcracker.
From the moment the lights dim, you'll be transported with Clara to a magical world filled with a Christmas tree that grows to the ceiling, menacing mice, a dashing prince who takes her through the land of the dancing snowflakes replete with falling snow led by the shimmering Snow Queen.
As the curtain rises on the second act, angels in clouds welcome Clara and her Prince to the Land of the Sweets where she meets the beautiful Sugar Plum Fairy. Clara is entertained by Spanish chocolate, Arabian coffee, Peppermints, Chinese tea, marzipan Mirlitons and more as they each dance for her.
Small Polichinelles pop out from underneath Mother Ginger's giant skirt and flowers waltz around the delicate Dew Drop Fairy before the Sugar Plum Fairy and her Cavalier dance for Clara and send her off.
Based on E.T.A. Hoffmann's "The Nutcracker and the Mouse King" and the Marius Petipa classic, this is the complete, traditional ballet, from the Victorian-style party scene to the glittering Sugar Plum Fairy.
Nominated in 2015 as one of Pointe Magazine's favorite Nutcracker productions in the nation!
With a LIVE Orchestra!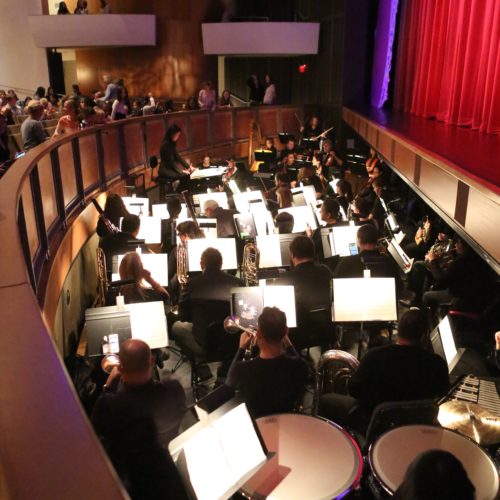 Performed at the intimate Broad Stage at SMC Performing Arts Center, with the Santa Monica College Symphony Orchestra.
Made possible through the generosity of the Santa Monica College Public Policy Institute, playing Tchaikovsky's majestic score…
It's a holiday experience you won't want to miss!
Westside Ballet of Santa Monica Nutcracker Trailer from Westside Ballet on Vimeo. Special thanks to Drew Roublick for producing this video.
A Los Angeles Tradition
Westside Ballet's production of The Nutcracker is a Los Angeles tradition dating all the way back to 1973 – the longest running Nutcracker production in Los Angeles.
As featured in the Los Angeles Times, the artistic direction captures the spirit of the legendary George Balanchine, passed on by Yvonne Mounsey, who created the Nutcracker role of Center Spanish during the peak of her career as principal dancer with New York City Ballet.
"Ours is very true to the story as is reflected in the music and the spirit," says Caprice Walker, Associate Artistic Director of Westside's Nutcracker. "We have all of the elements that audiences look for – the falling snow, a Christmas tree that grows, and that magical moment when the Polichinelles pop out from under Mother Ginger's skirt."

---
Video Preview
Westside TV gave this exciting preview of WSB's The Nutcracker in 2015 with commentary by Artistic Director Martine Harley.
Featured in Los Angeles Times
For three years in a row, the Times has run features on The Nutcracker:
---
About Past Productions
Many promising dancers make their stage debuts in Westside Ballet's The Nutcracker. Previous Productions highlights some of the many dancers who went on to professional careers, including Monique Meunier (NYCB, ABT),
Anna Liceica, (ABT) Martine Harley (Houston Ballet), Melissa Barak (NYCB, Los Angeles Ballet, Barak Ballet), Andrew Veyette (NYCB), Stayce Camparo (Kansas City Ballet) and Francis Veyette (Pennsylvania Ballet).
Previous Productions
---