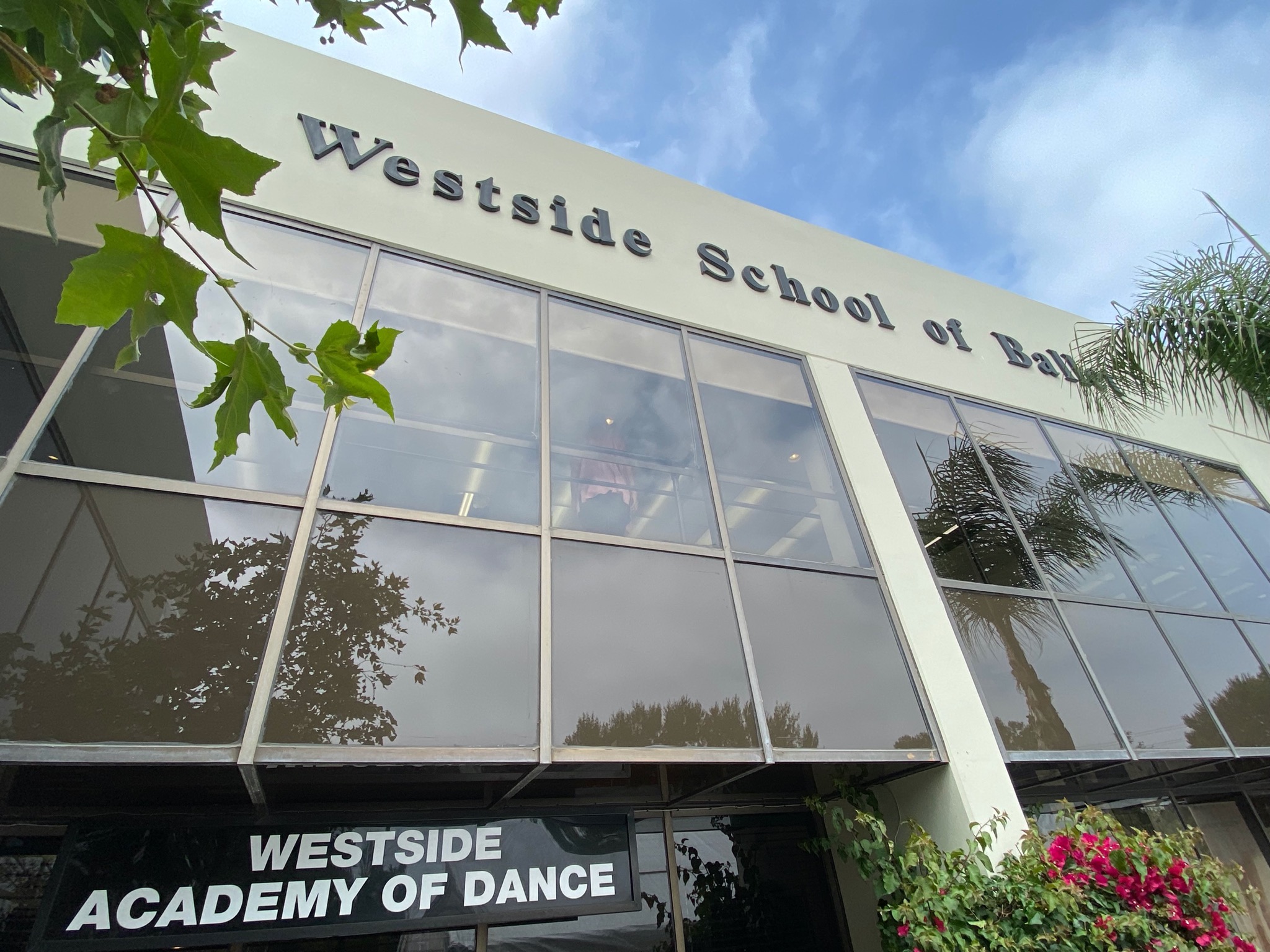 Address
Westside School of Ballet
1709 Stewart Street
Santa Monica, CA 90404
We are located just North of Olympic Blvd. and South of Colorado Ave. in the Richlar Center.
Phone
Telephone number: (310) 828-2018

Email
For all general questions, please contact: mail@westsideballet.com
For studio rentals, please contact: evan@westsideballet.com
We will make every attempt to reply within 24 hours to your query.  Please call us for any questions that are time sensitive.
Parking
Monday-Friday before 6pm: Front parking spaces marked "Ballet" and street parking.
Monday-Friday after 6pm, Saturdays & Sundays: Front spaces marked "Ballet",  front and back spaces marked "Radia-Beam" or  "Spectrum", and street parking.
Back parking spaces marked "Ballet" are for staff, faculty & pianists only. Please do not use any other parking spaces other than indicated as you may be towed. 
Ballet Shop (located next door to studio)
Elisa Hamed, Owner  (310) 315-0486   balletshopsantamonica@yahoo.com
Mondays 10:30am-1:00pm
Tues/Wed/Thurs 10:30am-1:00pm and 3:00-7:00pm
Saturdays 9am-2pm
Closed Fridays and Sundays
Studio Updates
We invite you to sign up for our Children's newsletter or Adult class updates! Your personal information will not be shared. Please email mail@westsideballet.com to be added to our mailing list.
Photograph by Rosalie O'Connor
Save
Save