Westside School of Ballet has been providing premier classical ballet training since 1967 and has an affiliated pre-professional ballet company which has provided top-notch performing opportunities to generations of young dancers. Numerous alumni of Westside Ballet* have gone on to dance in professional ballet companies all over the world, and we are committed to bringing the benefits of dance to all in the community.
We at Westside Ballet understand that dance education provides innumerable benefits to children including the values of discipline and perseverance, the joy of creativity, and the health benefits of rigorous physical activity. However, classical arts belongs to everybody. With that in mind, the Board of Directors and Artistic Staff at Westside Ballet wishes to extend the opportunity to study classical ballet to the larger Los Angeles Community, a diverse, multicultural city.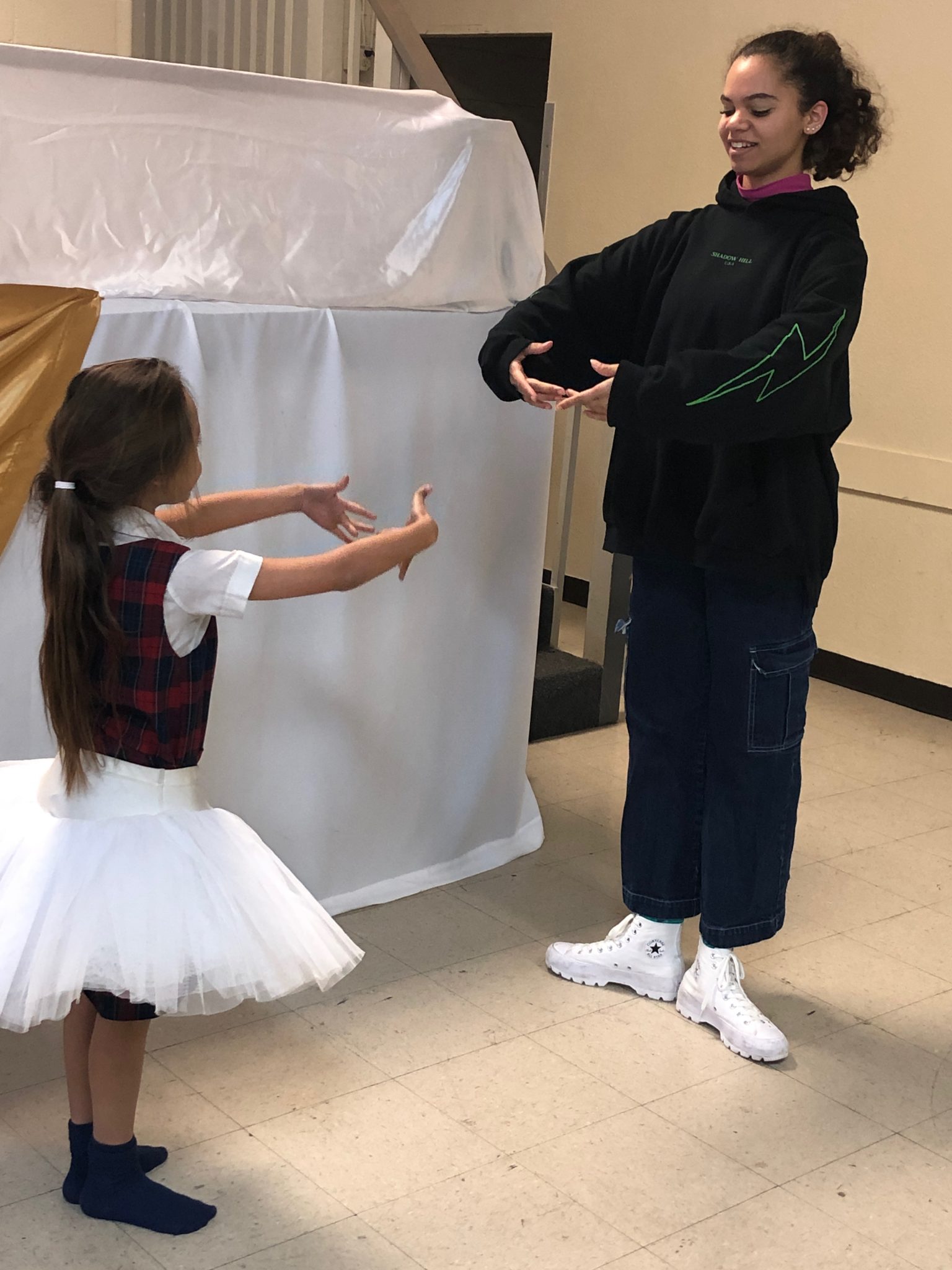 The Board of Directors at Westside Ballet of Santa Monica in conjunction with the newly founded Diversity and Inclusion Committee, has launched the Community Outreach Committee, to initiate a comprehensive program to expand Black, Indigenous, and People of Color (BIPOC) participation at Westside Ballet.
During the 2019-2020 school year and prior to the pandemic, Westside Ballet partnered with the Santa Monica Boys and Girls club and St. Anne's School to offer a weekly after-school ballet class.
In the spirit of this new initiative for the 2020-2021 school year, a weekly ballet class will continue to be taught at the Boys and Girls Club of Santa Monica to children ages 7 to 10 years old. Additionally, a ballet class will be offered to children ages 6 to 11 years old at Westside Ballet's outdoor dance studio, Sundays from 1:30-2.30pm, commencing November 15th for an initial five week offering. The goal is to bring the joy of movement and beauty of the arts to a diverse community that has curiosity for classical ballet.
We will be evaluating these young aspiring ballet dancers throughout the classes and will be able to offer partial or full scholarships to attend Westside Ballet at the age appropriate level depending upon the participants' commitment and experience of this program. These students should foremost demonstrate passion for the art form, as well as the level of focus necessary for the study of classical ballet.
Click below for registration information:
Introductory November/December Classes Registration
---
*The name "Westside Ballet" refers to two separate organizations: Westside Ballet of Santa Monica, a non-profit 501(c)3, and Westside School of Ballet. Westside Ballet of Santa Monica's non-profit company comprises dancers from Westside School of Ballet, Los Angeles' oldest and most successful public ballet school, founded in 1967 by NYCB principal ballerina, Yvonne Mounsey, and co-founder, Royal Ballet's Rosemary Valaire. The school distinguishes itself as a non-audition school where all are welcome to study ballet and train to the most refined pre-professional level. Nearly all the artistic staff are products of the school, which brings a consistent approach to classical ballet training.