Ages 9-19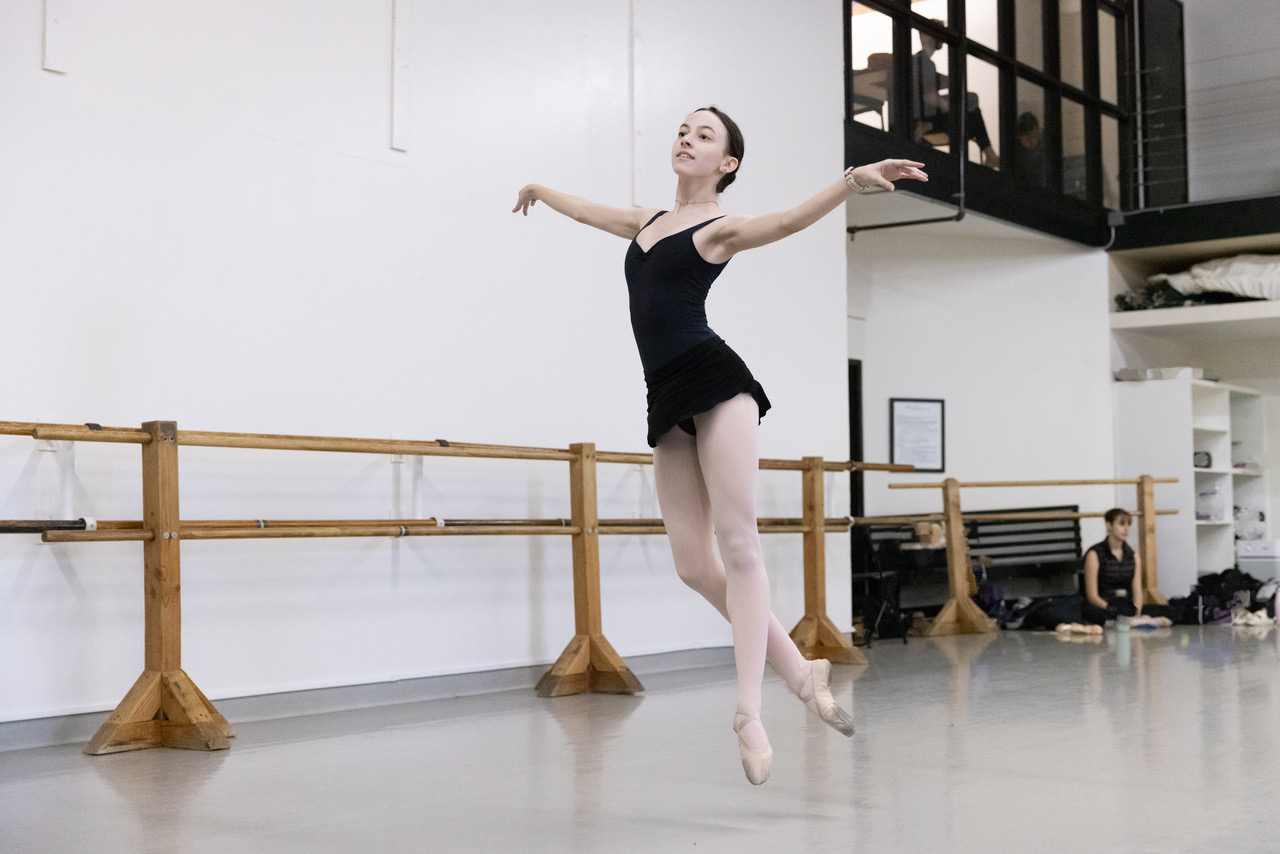 6 Week Intensive Programs
June 19 – August 4
Led by Westside's exceptional resident faculty and esteemed guest instructors, the Summer Intensives & Workshops are designed to strengthen and nurture young dancers' technique and artistry. Classes are offered in a variety of dance styles including Ballet, Jazz, Modern, and more!
Westside Ballet's unique Summer Intensive programs fulfill the demand for exceptional ballet in the greater SoCal community. Summer programs for serious ballet students may assist in transitioning from a healthy recreational hobby to a potential career path.
Founded in 1967 by NYCB principal ballerina, Yvonne Mounsey, and co-founder, Royal Ballet First Soloist Rosemary Valaire, Westside School of Ballet distinguishes itself as a non-audition academy where all are welcome to study ballet and train to the most refined pre-professional level.
FACULTY: James Ady, Melissa Barak, Aimée Gaudio, Martine Harley, Francine Kessler Lavac, Cassidy McAndrew, Michele Bachar Mendicelli, Sophie Monat, Mizuki Sako, Evan Swenson, Natalia Velarde, Caprice Walker, Liz Wasynczuk, Carol Youngjohn
GUEST FACULTY INCLUDES: Zippora Karz (Formerly NYCB), Andrea Laššáková (Mikhailovsky Ballet), Adrian Blake Mitchell (Mikhailovsky Ballet)
| | | |
| --- | --- | --- |
| Week 1 June 19-23 | Week 2 June 26-30 | Week 3 July 10-14 |
| Week 4 July 17-21 | Week 5 July 24-28 | Week 6 July 31-August 4 |
Students may register for single or multiple weeks.
Tuition is discounted for Full 6 Week enrollment.
Young Dancers Intensive: (Level 3/3+ or ages 9/10 with 2 years experience) 12:30-4:00pm
3 classes per day/5 days per week 1 ¼ hour daily technique class + Dance Conditioning, Jazz, Dance History, and Ballet Repertoire (Repertoire varies weekly) Weekly rate: $500 / $475 Early Enrollment / $425 per week for Full 6 wk enrollment
Intermediate Intensive: (Level 4/4+ or ages 11/12 with 3 years experience) 1:00-5:45pm
4 classes per day/5 days per week 1 ½ hour daily technique class + Pointe (Level 4+), Pre-Pointe (Level 4) Dance Conditioning, Jazz and Variations/Repertoire (varies weekly) Weekly rate: $625 / $575 Early Enrollment / $525 per week for Full 6 wk enrollment
Intermediate/Advanced Intensive: (Levels 5-7 or ages 13 -18 with minimum 4 years experience) 1:00-5:45pm
4 classes per day/5 days per week 1 ½ hr technique and 1 hour pointe (daily), Dance Conditioning, Variations/Repertoire (varies weekly) Weekly rate: $625 / $575 Early Enrollment / $525 per week for Full 6 wk enrollment
Photograph by Anne Slattery