Project RELEVÉ's mission is to inspire people, young and old, to rise above all expectations & motivate them to Raise the Barre for Santa Monica and the greater community through the power and magic of ballet.
Join Us For This Year's Soirée!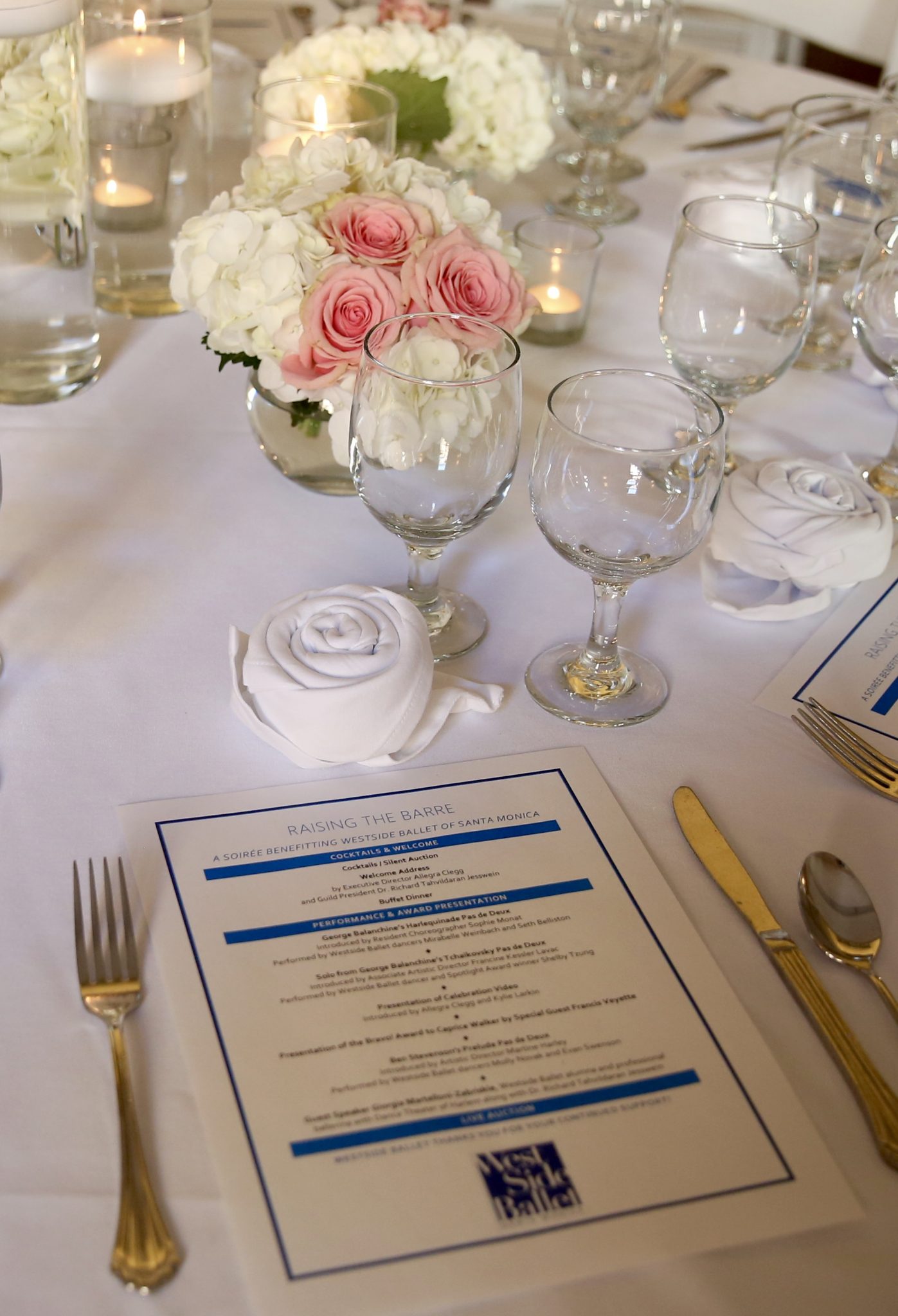 Purchase tickets at all participation levels online.
Westside Ballet's Second Annual Fundraising Soirée on Thursday, September 14, 2017 at The Santa Monica Bay Women's Club, will feature exquisite dinner and drinks, beautiful performances by Westside Ballet's distinguished dancers, and an impressive silent auction. Sponsored by The Huntley Hotel.
Project RELEVÉ gives you an opportunity to support the programs of Westside Ballet of Santa Monica, a pre-professional training company serving the Los Angeles ballet community for over 40 years. View the Project RELEVÉ brochure (pdf) for more information.
With support from the dance community and beyond, Westside Ballet is able to produce professional performances, expand its scholarship program, and build partnerships with numerous community organizations to advance the study and appreciation of ballet in Los Angeles.
Inspiring Generations Through Dance for 45 Years
Professional Performances
Our highly dedicated, classically trained dancers enthrall thousands at our annual productions of The Nutcracker and Spring Showcase.
Scholarship Program
We are expanding our financial aid program, which allows less fortunate children to reap the benefits of the serious study of ballet. 
Community Outreach
We cultivate connections and inspire a love of dance by ensuring affordable ticket prices, providing underserved youth with complimentary tickets, and performing educational outreach programs for over 1,500 children a year.
---
2016 Raise the Barre Soirée Supported Project RELEVÉ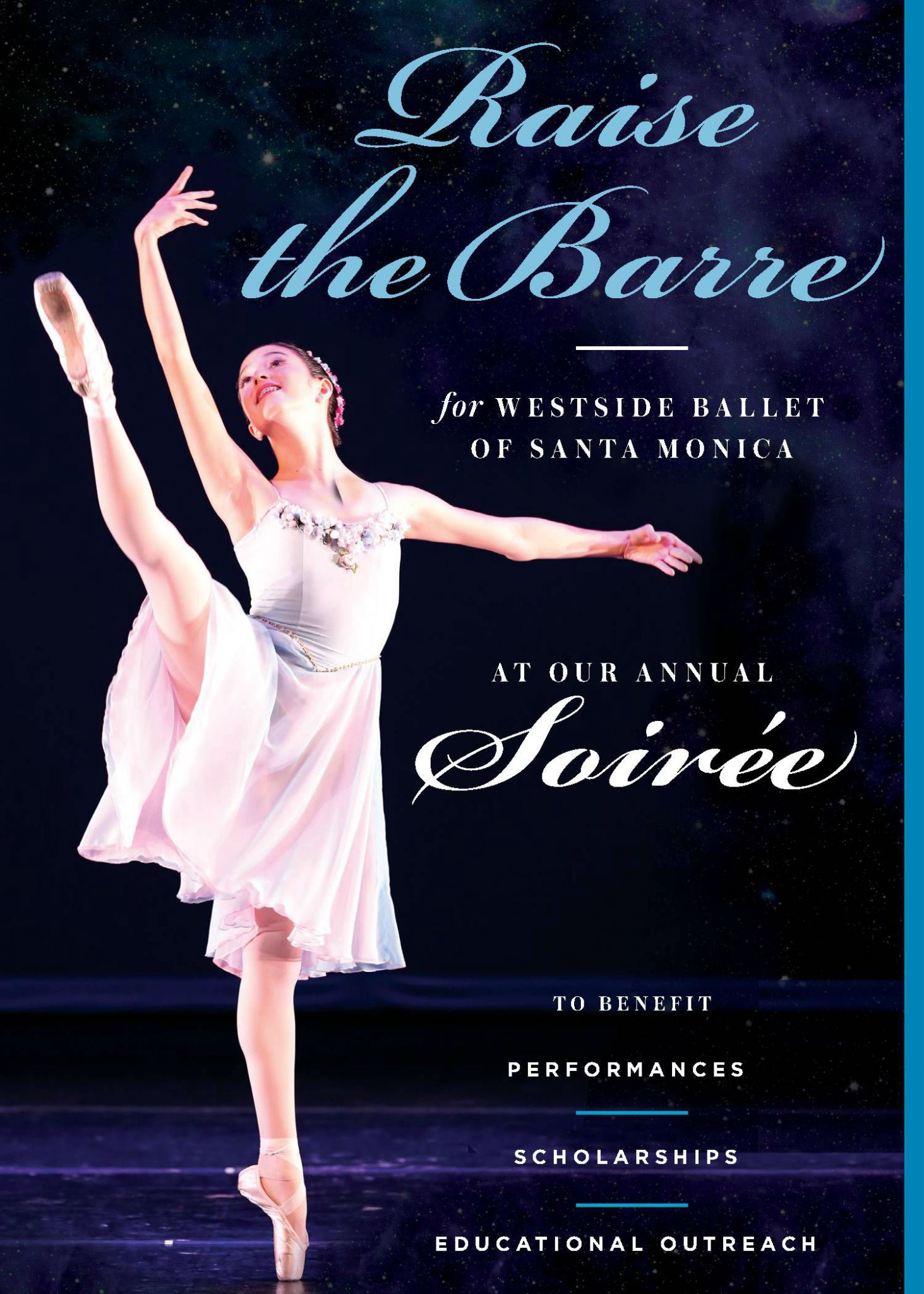 The 2016 Soirée, an elegant affair held at the Santa Monica Bay Women's Club, was an enormously successful event to benefit Westside Ballet's Project RELEVÉ which provides support for performances, a scholarship fund, and community outreach programs.
Patrons from all over the City of Santa Monica came to celebrate and support Westside Ballet of Santa Monica as the jewel in the crown of the arts community both in Santa Monica and greater Los Angeles.
Caprice Walker Honored With 2016 Bravo! Award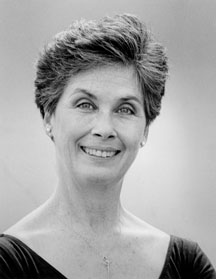 Caprice Walker, Westside Ballet's Co-Associate Artistic Director, received Westside's Bravo! Award at the Raise the Barre Soirée on September 22, 2016. 'Miss Caprice,' as she is affectionately known to generations of Westside Ballet students, was honored for her longevity and commitment, dedication and vast contributions to the School and the Company over four decades.
Please download a copy of Project RELEVÉ | Raising the Barre to review our activities, and consider making a donation to the Westside Ballet of Santa Monica. The Company is a non-profit which can accept corporate matching gifts and gifts of common stock as well as cash. For more information contact Westside Ballet's Executive Director, Allegra Clegg at (310) 828-2018.
Westside Ballet of Santa Monica September Soiree from Westside Ballet on Vimeo.
Special thanks to Drew Roublick, WSB Principal Videographer.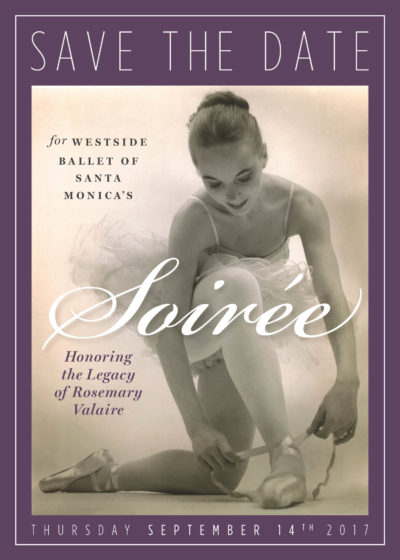 (Paypal receipt will show payment made
to YLC Ballet, aka Westside Ballet of Santa Monica.)
…or print the Pledge Form (pdf) and mail to:
Westside Ballet of Santa Monica
c/o Westside Ballet Guild
1709 Stewart Street
Santa Monica, CA 90404
Corporate Sponsors
We gratefully acknowledge the sponsorship of The Huntley, Santa Monica's legendary hotel, together with the support of:
The City of Santa Monica
The Santa Monica Chamber of Commerce
Santa Monica College
Rotary Club of Santa Monica
The Los Angeles County Arts Commission
Ovation Entertainment
HBO

Corporate sponsors receive multiple benefits. Please contact Richard Tahvildaran-Jesswein at ProjectReleve@gmail.com for more information.
Board of Directors
Allegra Clegg
Martine Harley
Judith Meister
Marisa Rooke
Marty Smith
Francine Taylor
Caprice Walker
Tina Wilson
Officers
Allegra Clegg, CEO & President
Judith Meister, 1st Vice-President
Caprice Walker, 2nd Vice-President
Marisa Rooke, Secretary
Tina Wilson, CFO & Treasurer
Guild
Richard Tahvildaran-Jesswein, President, Director of Fundraising
Lynn Polite, Secretary
Lynne Campion, Treasurer
Jewels Solheim-Roe, Vice President, Community Outreach
Heather Vargas, Vice President, Finance
Trish Blessing and Julie Weinbach, Vice Presidents, Education
Susan Winfield, Vice President, Hospitality and Membership
Amanda Schachter, Vice President, Productions
Elizabeth Abarbanel, Liz Himelstein Reynolds, Officers-at-Large
Eric Finke, Backstage Dads Liaisons
Marty Smith, Board Liaison
Nancy Drake, Artistic Liason
How to Give
Donate online with Paypal:

…or print the Pledge Form (PDF)
and mail to: Westside Ballet of Santa Monica
c/o Westside Ballet Guild
1709 Stewart Street
Santa Monica, CA 90404