A Letter From Allegra Clegg, Executive Director
Westside School of Ballet
Dear Westside Community, 
I am writing to say thank you. I am so grateful to our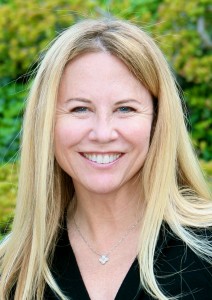 Westside Community for not giving up during this unprecedented time and fighting to keep Westside open. The creativity, spirit and backbone of our community has been an inspiration and your tireless efforts have ensured that our 54-year strong legacy will persist.
Grace and Grit epitomizes who we are as a community. We teach children the beautiful art of ballet but what we really teach them is much deeper than what you see in a performance. We teach them to show up, to work hard, to fail, to try again, to work even harder and to do it with a good attitude and a smile. Grace and Grit. 
After the initial shutdown in March 2020, the Guild and the Board of Directors immediately came together and formed the Crisis Relief Committee. We received the PPP loan which covered two months of expenses and payroll but unfortunately, the second shutdown and ensuing restrictions continue without a firm end in sight. We continue to adapt and work with what we have to keep the classes going, the kids dancing and the studio functioning as best we can, but it is an uphill battle each and every day. We are still operating at a $20,000 monthly deficit, and our doors would have closed months ago without the funds raised by the Crisis Relief Committee. To all of you who have helped us in our efforts to keep the studio open, thank you!
Small businesses like ours are not cash cows; they endure because of a love and passion for something important. Our founders, Yvonne and Rosemary, did not start Westside to get wealthy, they started Westside because they knew how the gift of dance is immeasurable in a child's life. Their reward was watching children succeed in whatever career they chose due to the life lessons they learned through ballet. 
After many years of training children, they started adult classes and this is another part of who we are as a school. The adult program and our committed adult dancers of all ages show us how the love of ballet stays in the heart and souls of so many people.
We have raised nearly $215,000 (yeah!) and that would have covered our deficit but now we are heading forward with little relief in sight, so the fight continues!
I am forever grateful for each and every one of you who have done your part – 1500 Angels, The Nutcracker Open-Air Market, The Black Box Theatre, Grace and Grit – The Drive in Movie, LA County Covid-19 Arts Relief Fund, City of Santa Monica, Santa Monica College and the Public Policy Institute, the Outdoor studio, the special costume committee masks, our wonderful artistic staff and teachers, the front desk staff, the cleaning crew, the children, the adult students, the great press and social media campaigns, US Bank, the PPP loan, Morley Builders, Urth Caffe, Lyft Scooters, The Huntley Hotel, our landlords, our alumni, our parents, our board – thank you and god bless you for continuing to fight and for loving Westside as much as I do. We are all Westside Warriors. 
All my best, 
Allegra 
---
1500 Angels 
In these times of need, we are grateful for your support. If you would like to consider making a donation to help Save Our School, please see information about our fundraising efforts here.
About Westside School of Ballet
Westside School of Ballet is Los Angeles' oldest and most successful public ballet school, founded in 1967 by New York City Ballet's Yvonne Mounsey, and co-founder Rosemary Valaire, Royal Ballet soloist.
We are dedicated to the pursuit of excellence and the development of the student as an artist. Every year since the school's founding, our students have been awarded scholarships with major ballet company schools and summer programs. This achievement is a result of the exceptional training by teachers with broad experience performing with professional companies all over the world.
An important part of a student's training is the study of the classics and the opportunity to perform. For nearly 50 years, Westside Ballet (WSB's non-profit performing division) has been Southern California's premiere pre-professional training company, comprising approximately 100 dancers ranging from ages 8 to 18 years.
Our Alumni have gone on to dance with numerous professional companies, including New York City Ballet, American Ballet Theatre, San Francisco Ballet, Houston Ballet, Pennsylvania Ballet, Los Angeles Ballet, Sacramento Ballet and Kansas City Ballet.
Classes for All Ages and Levels
Westside School of Ballet offers training in classical ballet for all ages and levels of dancers, from Pre-Ballet to adult students. Learn more about our programs of study here:
Please note: The name Westside Ballet is used informally to refer to two separate organizations: Westside Ballet Company, a non-profit 501(c)3, and Westside School of Ballet. Allegra Clegg is director of both the company and the school, but they are separate legal and financial entities.