A Letter From Allegra Clegg, Executive Director
Westside School of Ballet
Dear Westside Ballet Family,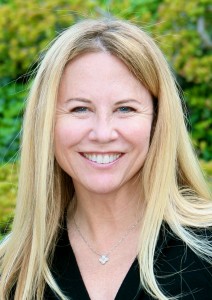 Thank you all so much for the outpouring of sympathy, support and remembrances this week as we grieve the loss of my beloved mother, Yvonne Mounsey. I want you to know how much she loved and treasured all of you – her dancers and families through every generation. It is so comforting to know that her spirit lives on in each and every one of you.
My mother wanted Westside to be a place where dancers could always thrive and realize their potential, in the realm of dance or whatever passion they would ultimately choose to pursue. This ideal is the principle on which she founded both the school and the company, and the one behind her insistence that the highest level of instruction and performance opportunities should always be available to her students. She also understood that to create these opportunities, it would take a village – an ever evolving and growing community of gifted teachers, dedicated students and families. And this is what Yvonne worked tirelessly to put in place over her entire career, with full confidence in and devotion to this family that is Westside Ballet, even after her passing.
Many of you know that my mother's mentor and idol was George Balanchine. Some wondered what would become of New York City Ballet and the School of American Ballet after his death in the 1980's. Although change is inevitable, that company and school continue to thrive, and the spirit of Mr. Balanchine and his choreography live on, and always will. In a similar vein, I am happy to say that Westside School of Ballet and Westside Ballet Company of Santa Monica will dance into a future that we are all too young to see! To that vision we are dedicated and assure you we will always be here to carry out the incredible legacy of Yvonne Mounsey.
It is of great comfort to me that my mother's inspiration will live on, not just in this year's Nutcracker and Spring Performance, but in many more performances to come. The dance has just begun and our lovely Yvonne is smiling down upon it.
Allegra
About Westside School of Ballet
Westside School of Ballet in Santa Monica is dedicated to excellence in training and the development of the student as an artist. Every year since the school's founding in 1967, its students have been awarded scholarships with major ballet company schools and summer programs. This achievement is a result of the exceptional training by teachers with broad experience performing with professional companies all over the world. An important part of student training is the study of the classics and the opportunity to perform.
Alumni of Westside School of Ballet dance with many professional companies, including Los Angeles Ballet, New York City Ballet, American Ballet Theater, San Francisco Ballet, Houston Ballet, Pennsylvania Ballet, Sacramento Ballet and Kansas City Ballet.
In 2011, Pointe Magazine featured Westside among 7 schools in the country "cultivating top talent." Read the story on the Pointe site.
Please note: The name Westside Ballet is used informally to refer to two separate organizations: Westside Ballet Company, a non-profit 501(c)3, and Westside School of Ballet. Allegra Clegg is director of both the company and the school, but they are separate legal and financial entities.
Classes for All Ages and Levels
Westside School of Ballet offers training in classical ballet for all ages and levels of dancers. Adult classes are held on weekdays (primarily in the mornings and evenings) and on weekends (Sunday as well as Saturday). Children's classes (including junior and pre-professional classes) are offered mainly after school, in the early evening, and on Saturday mornings.