Ages 13-19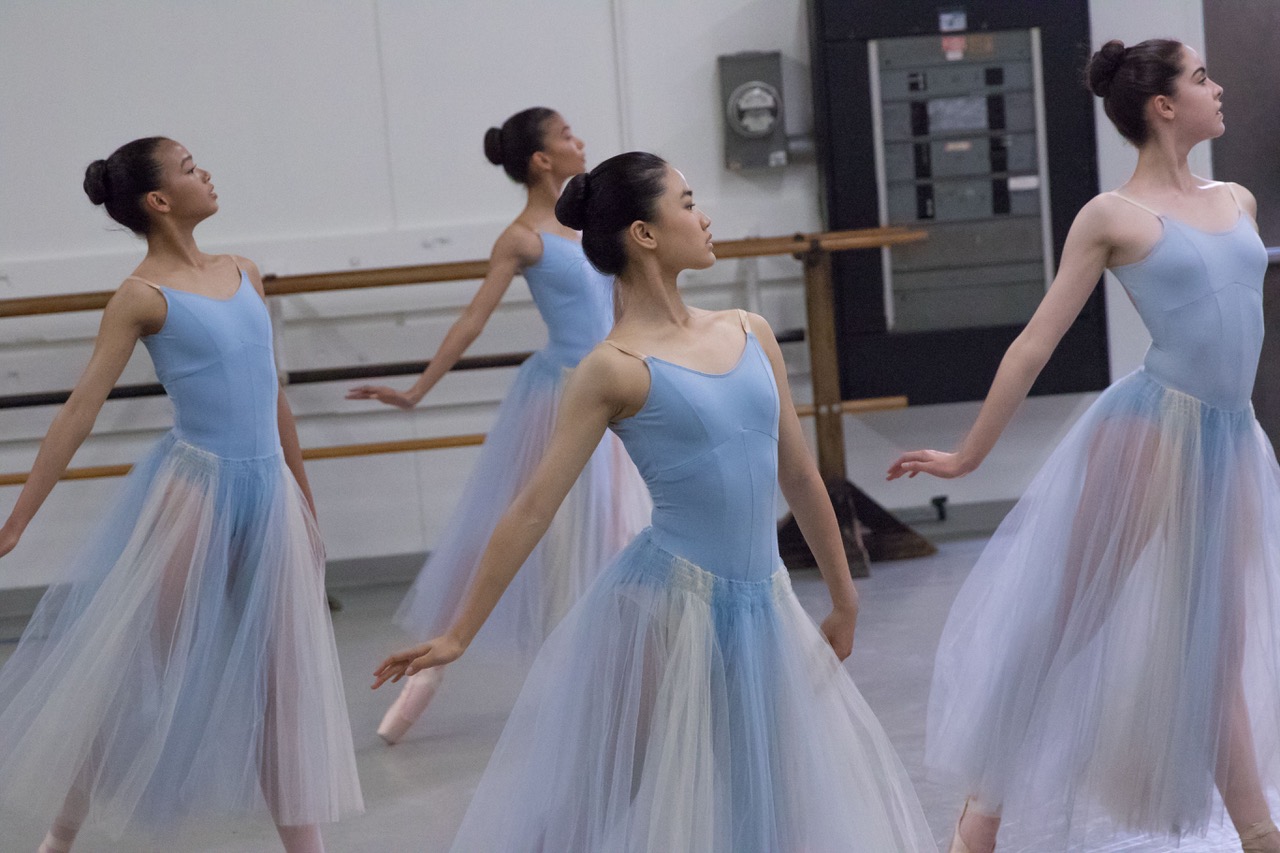 For High-Intermediate to Advanced Dancers ages 13 – 19 (Level 5 – 7)
"Swan Lake"
June 12 – 16
"Balanchine/Serenade"
August 7 – 11
"International Styles"
August 14 -18
1) "Swan Lake"
June 12 – 16
Andrea Laššáková and Adrian Blake Mitchell
1:30 – 5:30pm 4 hours – Class and Workshop
Choreographer: Marius Petipa
$675 / $650 Early Enrollment by April 1 / $600 Per Workshop when registering for both Workshop 1 & 2
Embody the dual role of Odette/Odile in this exclusive workshop led by Slovak principal ballerina Andrea Laššáková who has performed this coveted role on stages around the world. Composed by Tchaikovsky, Swan Lake is arguably the most famous of all ballets. Although the ballet is presented in many different versions, most ballet companies today base their stagings both choreographically and musically on the 1895 revival by Marius Petipa and Lev Ivanov.
2) "Balanchine/Serenade"
August 7 – 11
Zippora Karz
1:30 – 5:30pm 4 hours – Class and Workshop
Choreographer: George Balanchine
$675 / $650 Early Enrollment by April 1 / $600 Per Workshop when registering for both Workshop 1 & 2
"It is hard to think of the ballet world without the colossal presence of George Balanchine …" In his lifetime he created 465 works. Balanchine extended the traditions of classical ballet. His choreography remains the same to the present day and the School of American Ballet still uses his teaching technique. As one of the 20th century's best-known choreographers, his style and vision of ballet is interesting to many generations of choreographers. Balanchine's more than 400 dance works include Serenade (1934), Concerto Barocco (1941), Le Palais de Cristal, later renamed Symphony in C (1947), Orpheus (1948), The Nutcracker (1954), Agon (1957), Symphony in Three Movements (1972), Stravinsky Violin Concerto (1972), Vienna Waltzes (1977), Ballo della Regina (1978).
3) "International Styles"
August 14 -18
Melissa Barak, Nilas Martins, Adrian Blake Mitchell, Andrea Laššáková
4:15 – 7:00pm 2.75 hours- Technique Class (may include floor barre), Repertoire
Choreographers: Balanchine, Bournonville, Vaganova
$465 / $440 Early Enrollment by April 1
The most versatile dancers are well-versed in different styles of ballet. Practice techniques and learn repertoire from across 3 different ballet disciplines: Vaganova, Bournonville, Balanchine, taught by experts in each unique style. Expand your repertoire of balletic styles and work on variations, character and more. The Vaganova Method is a style of ballet instruction developed by Russian ballerina Agrippina Vaganova known for delicate arms, well-set poses, and strict logic in the order and possibilities of the dance movements in class. George Balanchine is considered the father of American ballet. August Bournonville established the Danish style based on bravura dancing and expressive mime.
All offerings are pending enrollment and subject to change without notice.