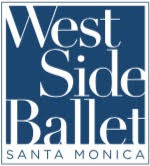 Thank You and well done to the Faculty, Dancers and Volunteers on another Magical Nutcracker production.
Not only did Westside Ballet of Santa Monica sell out our nine 2019 public performances; we proudly welcomed 2,000 local enthusiastic children from the community to our Nutcracker at no charge. This experience for the children is sometimes their only exposure to a live performance and they were entranced.
---
Thanks to all who joined us to Celebrate Yvonne Mounsey's Centennial And The Generous Support Of The Sassounian Family!
On Saturday, June 8th, 2019, at The Broad Stage in Santa Monica, we had an unprecedented Centennial Gala to celebrate Westside Ballet co-founder Yvonne Mounsey's 100th birthday, as well as the generous support of the Sassounian Family and The Huntley Beach Hotel, pillars of our Arts community!
Guest stars included Lauren Fadeley, Principal Artist with Miami City Ballet, dancing with Westside Alumnus Andrew Veyette, Principal Dancer with New York City Ballet; international guest star Joy Womack; and Joffrey Ballet's Principal Dancer, Dylan Gutierrez, who danced with Westside Ballet alumna Lucia Connolly, also with Joffrey Ballet. Additional alumni dancers included Lyrica Woodruff of Broadway fame, and Molly Novak of Boston Ballet II, dancing with resident Principal Artist Evan Swenson. Guest artists danced the exquisite Balcony Pas de Deux from Krzysztof Pastor's Romeo and Juliet, more illustrious works from Balanchine, and the fiery audience-favorite Don Quixote Pas de Deux.
---
"God creates. I assemble …" – George Balanchine
Serenade Photo copyright Todd Lechtick
Founded by Yvonne Mounsey and Rosemary Valaire 48 years ago, the Westside Ballet of Santa Monica is a pre-professional ballet company which provides young dancers the performance opportunities that are vital to their artistic growth.
The performance preparations and presentations also develop a sense of discipline, teamwork and commitment in the dancers which remains with them throughout their lives.
Among its many enduring achievements, Westside Ballet has come to nurture dance in the community with affordable, accessible performances. The company introduces dance to disadvantaged youth by providing complimentary tickets to performances, and also offers reduced-ticket prices to many other youth groups.
Learn more about Project RELEVÉ | Raising the Barre: an opportunity to support the programs of Westside Ballet of Santa Monica.
Westside Ballet of Santa Monica is proud of its annual traditional production of The Nutcracker, nominated one of Pointe Magazine's favorite in the nation, and an acclaimed Spring Showcase that includes a variety of classical, neoclassical and original works. The Company now comprises approximately 90 dancers, ages 8 to 18.
Find Westside Ballet of Santa Monica on Facebook.
Please note: The name Westside Ballet is used informally to refer to two separate organizations: Westside Ballet of Santa Monica, a non-profit 501(c)3, and Westside School of Ballet. Allegra Clegg is director of both the company and the school, but they are separate entities legally and financially.
---
Project Releve Brochure PDF

Corporate Sponsors
We gratefully acknowledge the sponsorship of The Huntley, Santa Monica's legendary hotel, along with additional support from:
The City of Santa Monica
The Santa Monica Chamber of Commerce
Santa Monica College
Rotary Club of Santa Monica
The Los Angeles County Arts Commission
Ovation Entertainment
Urth Caffé
Lyft
Audi Santa Monica
HBO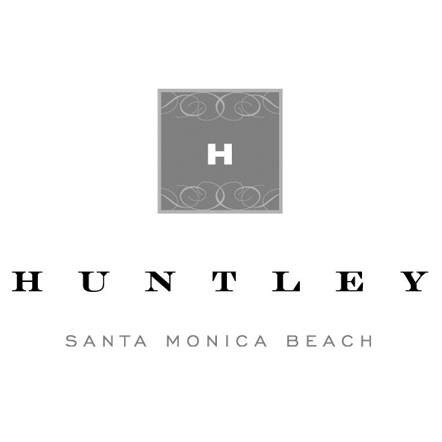 Corporate sponsors receive multiple benefits. Please contact Richard Tahvildaran-Jesswein at projectreleve@gmail.com for more information.
Board of Directors
Trish Blessing
Renna Brown-Taher
Judy Chow
Allegra Clegg
Martine Harley
Judith Meister
Nan Morales
Debbie Mulvaney
Edward Polite
Lynn Polite
Marisa Rooke
Francine Taylor
Caprice Walker
Julie Weinbach
Officers
Judith Meister, CEO & President
Trish Blessing, Vice-President
Debbie Mulvaney, Treasurer
Caprice Walker, Secretary
Guild
Richard Tahvildaran Jesswein, President
Simona Karayev, Vice President
Kelly Boston, Secretary
Frank Stephan, Treasurer
Jewels Solheim-Roe, Publicity
Kiva Dawson, Educational Outreach 
Susan Winfield, Director of Hospitality and Membership
Kasha Kropinski, School Liason 
Trish Blessing, Lynn Polite,  Julie Weinbach, Board Liasons
Richard Tahvildaran Jesswein, Parent & Backstage Dad Liaison
Simona Karayev, Silent Auction Chair
Liz Himelstein, Director-at-Large
Faye Smith , Production Props
How to Give
Donate online with Paypal:
…or print the Pledge Form (PDF)
and mail to: Westside Ballet of Santa Monica
c/o Westside Ballet Guild
1709 Stewart Street
Santa Monica, CA 90404