THANKS TO EVERYONE WHO CONTRIBUTED TO THE SELL-OUT SUCCESS OF THE NUTCRACKER IN 2015!
The Magic is Back!
For over 40 years, audiences have thrilled to Westside Ballet's lavish productions of The Nutcracker.
From the moment the lights dim, you'll be transported with Clara to a magical world filled with dancing snowflakes, Spanish chocolate, and a dashing prince.
Based on E.T.A. Hoffmann's "The Nutcracker and the Mouse King" and the Marius Petipa classic, this is the complete, traditional ballet, from the Victorian-style party scene to the glittering Sugar Plum Fairy.
With a LIVE Orchestra!
Performed at the intimate Broad Stage at SMC Performing Arts Center, with the Santa Monica College Symphony Orchestra playing Tchaikovsky's majestic score… it's a holiday experience you won't want to miss!
Westside Ballet of Santa Monica Nutcracker Trailer from Westside Ballet on Vimeo. Special thanks to Drew Roublick for producing this video.
Performance dates, times, and principal casting (Sugar Plum Fairy & her Cavalier):
November 28
1:00 pm
Lucia Connolly & Evan Swenson
November 28
5:00 pm
Giorgia Martelloni Zabriskie & Evan Swenson
November 29
11:00 am
Lucia Connolly & Evan Swenson
December 3
7:00 pm – JUST ADDED!
Giorgia Martelloni Zabriskie & Seth Belliston
December 4
7:00 pm
Molly Novak & Evan Swenson
December 5
1:00 pm
Giorgia Martelloni Zabriskie & Seth Belliston
December 5
5:00 pm
Molly Novak & Evan Swenson
December 6
1:00 pm
Molly Novak & Evan Swenson
December 6
 5:00 pm
Giorgia Martelloni Zabriskie & Seth Belliston
Tickets on sale now at westsideballet.tix.com
Principal Dancers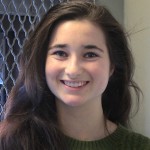 Lucia Connolly is an alumna of Westside School of Ballet where she trained from ages four to sixteen, and is currently a student at the School of American Ballet in New York. At Westside she has performed the roles of the Sugar Plum Fairy from The Nutcracker, Aurora from Sleeping Beauty, and Kitri from Don Quixote, and professionally she has performed with the Barak Ballet.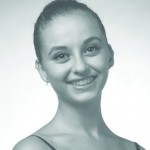 Molly Novak has danced many roles in Westside's Nutcracker from Clara to Lead Mirliton to Snow Queen. She attended summer intensives at the School of American Ballet in New York and Los Angeles, the San Francisco Ballet School and Balettakademien in Stockholm, Sweden. A junior at Santa Monica High School, Miss Novak was featured in David Lichine's Graduation Ball pas de deux this past spring. She was also the second soloist in a piece by Sophie Monat, as well as the Emerald Fairy in Sleeping Beauty.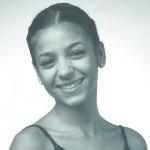 Giorgia Martelloni Zabriskie is 17 years old and from Santa Monica. She has studied at Westside Ballet since she was 4 years old and has danced almost every single Nutcracker role starting from Blue Soldier all the way to Sugar Plum. Giorgia has attended summer programs with the School of American Ballet, the Miami City Ballet, and the Boston Ballet.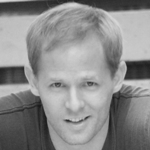 Seth Belliston is a member of Westside School of Ballet's distinguished faculty. For many years he was a principal dancer with the Pacific Northwest Ballet, and continues to appear as an international guest artist. He has received the prestigious Princess Grace Award for Excellence, as well as the Mae L. Wien Award. Seth has an expanded repertoire of Balanchine's greatest ballets, as well as contemporary ballets by renowned choreographers such as Forsythe, van Dantzig, Taylor, Duato, and Martins. He has also performed in film and musical theater. Read Seth's full bio in our Faculty pages.
A Los Angeles Tradition
Westside Ballet's production of The Nutcracker is a Los Angeles tradition dating all the way back to 1973 – the longest running Nutcracker production in Los Angeles.
As featured in the Los Angeles Times, the artistic direction captures the spirit of the legendary George Balanchine, passed on by Yvonne Mounsey, who created the Nutcracker role of Center Spanish during the peak of her career as principal dancer with New York City Ballet.
"Ours is very true to the story as is reflected in the music and the spirit," says Caprice Walker, Associate Artistic Director of Westside's Nutcracker. "We have all of the elements that audiences look for – the falling snow, a Christmas tree that grows, and that magical moment when the Polichinelles pop out from under Mother Ginger's skirt."
All Shows Sold Out
We are gratified by the great reception for The Nutcracker, which sold out all shows!
---
We're in the News!
Read our press notices in the Santa Monica Mirror, the Culver City News, and Malibu Surfside News. The Palisades News leads their Special Holiday Section with a full-page photo. Our 2015 Nutcracker press release has all the details.
Video Preview
Westside TV gives this exciting preview of WSB's The Nutcracker with commentary by Artistic Director Martine Harley.
Featured in Los Angeles Times
For three years in a row, the Times has run features on The Nutcracker:
---
About Past Productions
Many promising dancers make their stage debuts in Westside Ballet's The Nutcracker. Previous Productions highlights some of the many dancers who went on to professional careers, including Monique Meunier (NYCB, ABT),
Anna Liceica, (ABT) Martine Harley (Houston Ballet), Melissa Barak (NYCB, Los Angeles Ballet, Barak Ballet), Andrew Veyette (NYCB), Stayce Camparo (Kansas City Ballet) and Francis Veyette (Pennsylvania Ballet).
 Previous Productions
---