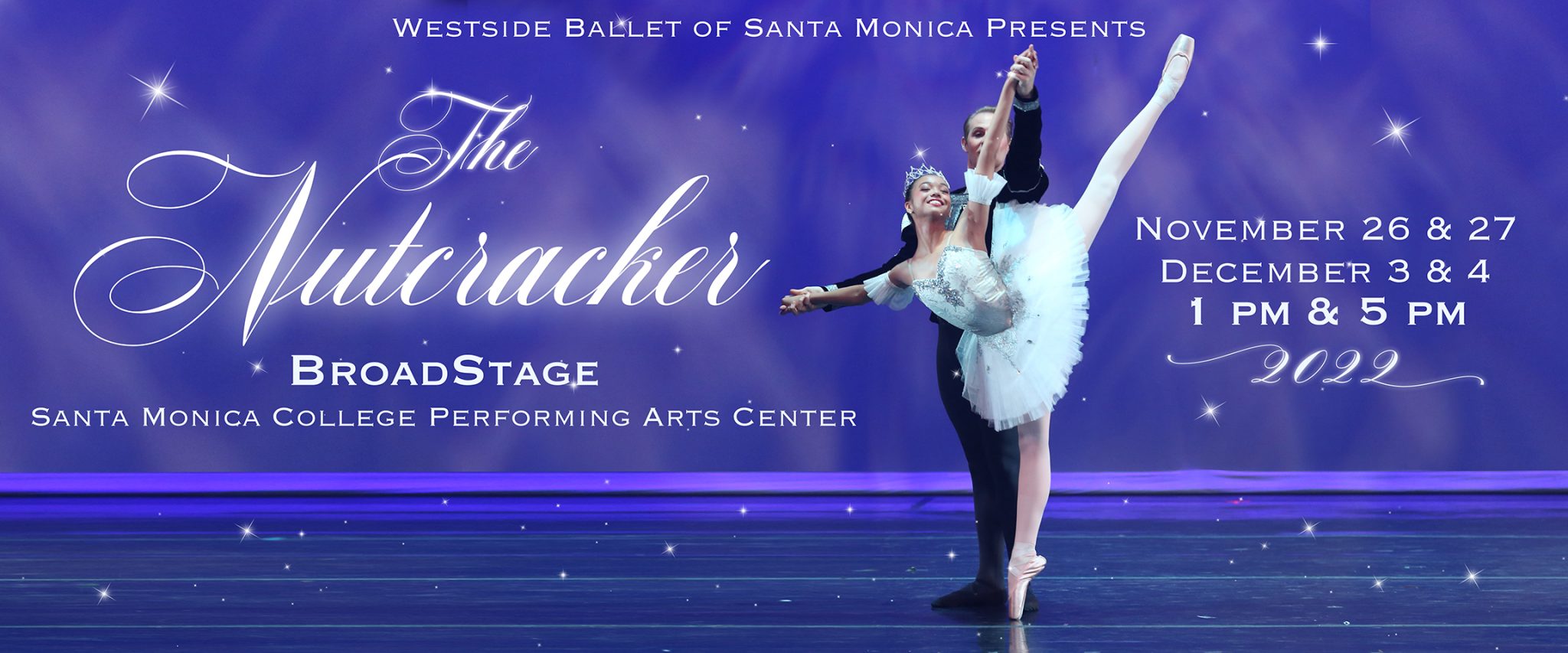 About Westside Ballet's Nutcracker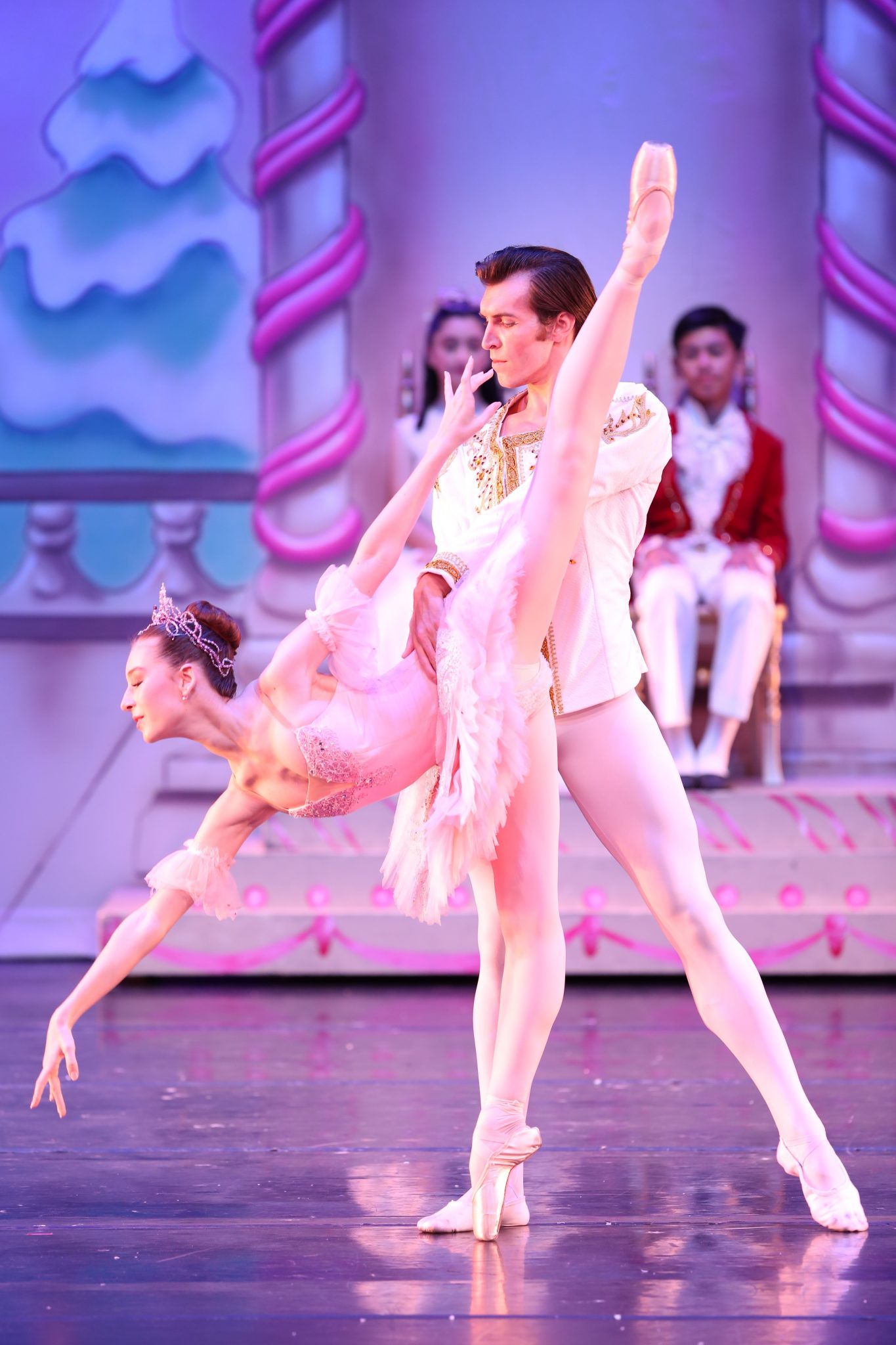 The longest running Nutcracker in the city, Westside Ballet's lavish production has been a Los Angeles tradition since 1973.
From the moment the lights dim, you'll be transported to a magical world of Christmas fantasy. The merriment and joy of the season is celebrated in the Victorian-style party scene, menacing mice battle with toy soldiers, and a dashing Prince travels with Clara through the Land of Snow where swirling flurries are conjured by the sparkling Snow Queen.
As the curtain rises on Act II, angels poised on clouds herald the arrival of Clara and her Prince to the Land of the Sweets. Clara is entertained by Spanish chocolate, Arabian coffee, Peppermints, Chinese tea, marzipan Mirlitons and more, as they each perform for her.
Lastly, flowers waltz around the shimmering Dew Drop Fairy before the radiant Sugar Plum Fairy and her elegant Cavalier dance their grand pas de deux.
The entire Kingdom bids Clara farewell as she returns home in a walnut boat that sails through a glittering night sky.
As featured in the Los Angeles Times, the production captures the spirit of the legendary George Balanchine as conceived by Yvonne Mounsey, who originated the Nutcracker role of Center Spanish during the peak of her career as a principal dancer with New York City Ballet.
Nominated in 2015 as one of Pointe Magazine's favorite Nutcracker productions in the nation!
Performed at the intimate BroadStage at SMC Performing Arts Center, set to Tchaikovsky's majestic score.
It's a holiday experience you won't want to miss!
Nutcracker Trailer

---
Video Preview
Westside TV gave this exciting preview of WSB's The Nutcracker in 2015 with commentary by Artistic Director Martine Harley.
Featured in Los Angeles Times
For decades, the Times has run features and special mentions on Westside Ballet's The Nutcracker:
---
About Past Productions
Many promising dancers make their stage debuts in Westside Ballet's The Nutcracker. Previous Productions highlights some of the many dancers who went on to professional careers, including Monique Meunier (NYCB, ABT),
Anna Liceica, (ABT) Martine Harley (Houston Ballet), Melissa Barak (NYCB, Los Angeles Ballet, Barak Ballet), Andrew Veyette (NYCB), Stayce Camparo (Kansas City Ballet) and Francis Veyette (Pennsylvania Ballet).
Previous Productions
---