May 2019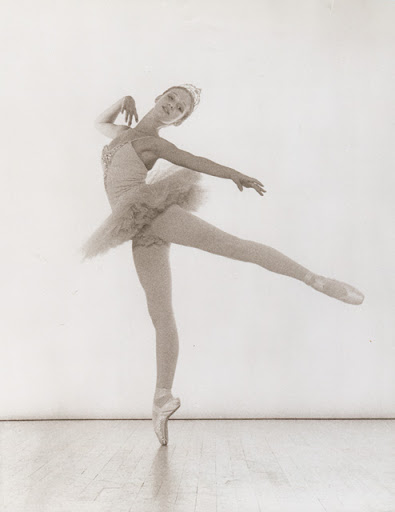 In this interview between Westside's first Sugar Plum Fairy, Pallas Sluyter, and most recent Sugar Plum Fairy, Mirabelle Weinbach, we get the unique experience of contrasting both dancers' insights on performing this iconic role 46 years apart.
For decades, Westside has been a welcoming home to many young dancers and has facilitated both lifelong friendships and first-class training. Pallas and Mirabelle bond over their experiences as The Sugar Plum Fairy and their time at Westside.
Photograph by Allen Walker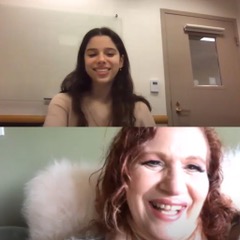 Pallas first came to Westside at the advice of a former teacher who highly recommended Rosemary Valaire. Shortly after joining Westside, Pallas was awarded a Ford Foundation grant which enabled her to fully commit to her training. She soon fell in love with ballet through the encouragement and teachings of both Rosemary and Yvonne Mounsey and wanted to mirror their movements. As she says in the interview, "I learned more just by watching, feeling, and emulating Yvonne."
Today, Pallas feels that she's channeling Yvonne when she's teaching style by emphasizing the importance of artistic expression as well as clean technique to her students. As Pallas fondly recalls her enriching time at Westside, Mirabelle discusses how lucky she feels that she has had the opportunity to receive instruction from her current teachers at Westside who keep the lessons of Yvonne and Rosemary alive.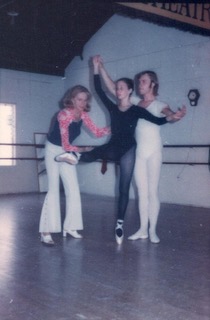 When talking about her teaching career, Pallas notes her other teaching influences such as Maggie Black who was one of her teachers in New York City. Though she feels that Maggie Black taught her so much as a dancer and was a truly amazing teacher, she really attributes her career and teaching style to the ballet foundations she learned at Westside. When teaching, Pallas often thinks, "I wish I had known this when I was dancing!" She focuses her teaching on artistry and musicality – as she believes those are the two aspects that make a wonderful dancer.
Both Mirabelle and Pallas relate how the music felt when they first danced the role of Sugar Plum in The Nutcracker. Mirabelle talks about how the role helped her mature as a dancer. As she notes, Sugar Plum is a role where the ballerina must be both warm and regal, making it a part that has a dichotomy unlike many other roles, especially in the Nutcracker itself. Pallas also connects to this point, as she was only 13 when she first danced this part and felt the same way as Mirabelle. She, too, had to mature for the part and take the rehearsals very seriously so she could perform at the level that Rosemary and Yvonne expected. If it weren't already obvious, the role of Sugar Plum is as meaningful to a dancer whether they performed the part last week or 46 years ago. Performing Sugar Plum is a tremendous honor and each dancer seizes the opportunity to create their own artistic moment.
Watch interview here: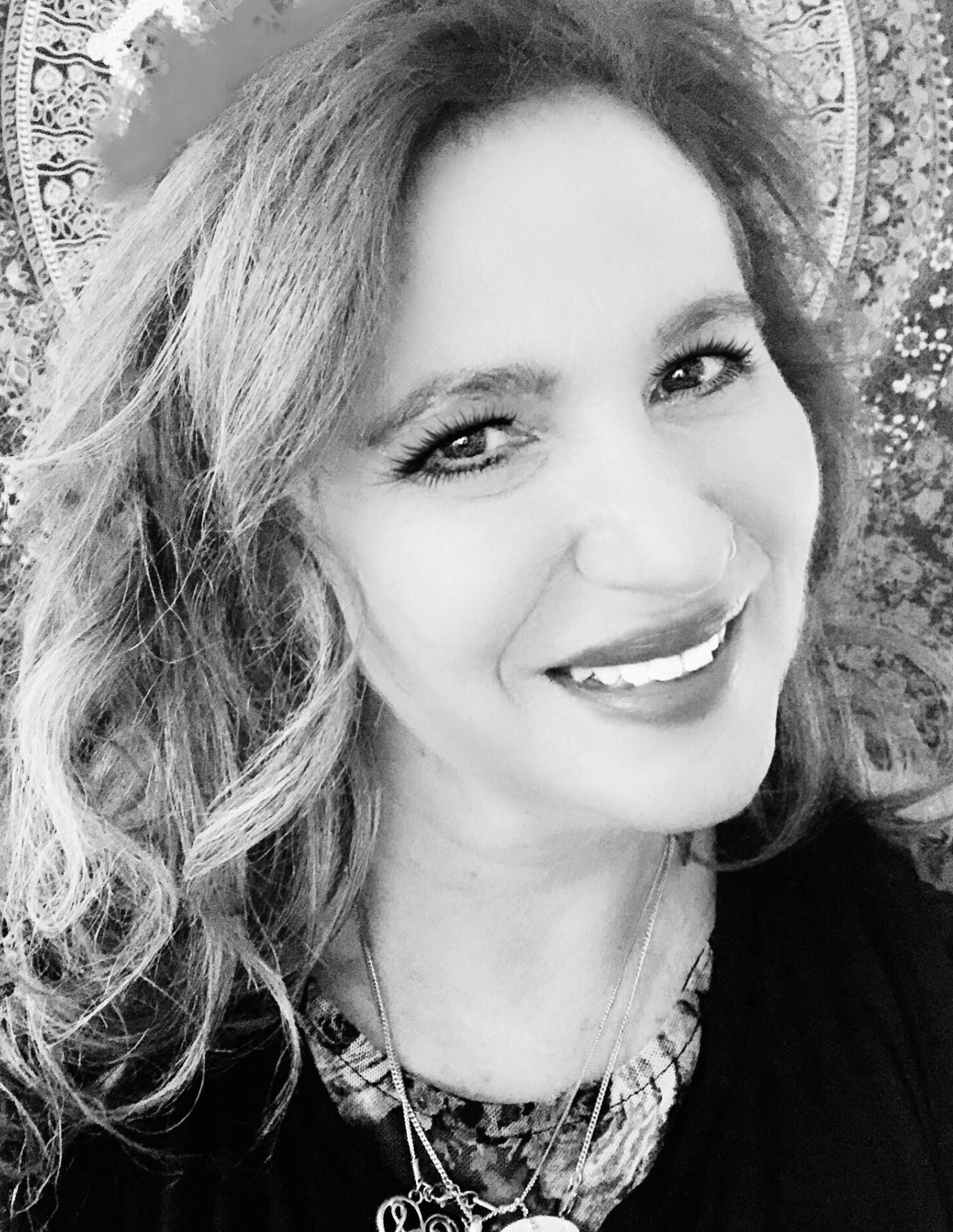 A native of Los Angeles, Pallas has had an extensive and varied international career as a professional dancer. She currently works as a master ballet teacher, choreographer, producer, coach, rehearsal director, and yoga instructor.
Pallas began training in classical ballet at the age of four, and at eleven was awarded the prestigious Ford Foundation scholarship from the New York City Ballet, for four consecutive years, to study at The Westside School of Ballet in Los Angeles, under the artistic direction of Yvonne Mounsey and Rosemary Valaire. As the recipient of numerous scholarships she trained at the School of American Ballet (New York City Ballet), The American Ballet Theatre School, The San Francisco Ballet School, Ballet West Summer Program, and Dupree Dance Academy. At the age of fifteen, Pallas won first place in California at The National Society of Arts and Letters Ballet Competition, and placed at the Nationals. Throughout her professional career, she has trained with an array of esteemed teachers in various styles, including Maggie Black in New York. Pallas received the majority of her jazz dance training from iconic choreographer, Bill Goodson, with whom she has performed extensively. Pallas lived for a number of years in The Netherlands, where she directed her own school and performing arts company, PALLAS – DANCE. After returning to the U.S.A., she became a nationally certified N.A.C.Y.T. yoga teacher, graduating from The Yoga Institute of Houston, Texas.
Pallas' performance credits include Dennis Wayne and Dancers, Batsheva Dance Company, Nevada Dance Theater, New Breed Dance Theater, Israel Ballet, Jerusalem Tamar Modern Dance Company, Los Angeles Chamber Ballet, Long Beach Ballet / aka Los Angeles Classical Ballet, Radio City Music Hall Ballet, American Folk Ballet, Americana Dance Theater, Dutch National Opera Ballet, Pandora, De Dutch Don't Dance Division, The Alchemy Ensemble, Flow Performing Arts and Pallas Dance, to name a few. In Hollywood she performed extensively in television shows, movies, and MTV videos, most notably performing on Saturday Night Live, and in the very first MTV dance videos, choreographed, directed, and produced by the legendary Toni Basil. She has worked with choreographers Kenny Ortega, Paula Abdul, Bill Goodson, Daniel Ezralow, Ann Marie DeAngelo, and Laurence Blake, to name a few. She has performed in musical theater and sailed around the world on the high seas, performing in Broadway musical adaptations on the Holland-America Line. Equally passionate as a teacher, Pallas began teaching at a young age, and has taught consistently throughout the years, alongside her performing career.
Pallas also produces and hosts PALLAS ON AIR, in which she interviews rock stars, jazz legends, progressive rock gods and goddesses, pop-culture icons, choreographers, directors, producers, genre-fluid artists, as well as up and comers. For more information please visit Pallas' website: https://pallasonair.com/
Previous Alumni Spotlights