April 2020
Westside's "Dance Talks" series continues with alumna Melissa Barak.
Performance photo by Paul Kolnik
Melissa shares the story of her career as a dancer with New York City Ballet, and how she became the innovative and inspiring choreographer that she is today. Read more about Melissa in her bio at the bottom of this page.
Although Melissa already knows many of the dancers attending the talk from teaching them at Westside, she begins by engaging each student to introduce their own choreographic experiences. She then asks them to give a broad question to guide the direction of the talk. Each student talks about what interests them most about choreographing, whether that be challenging themselves, enjoying the leadership role, or just the pure fun of creating.
Melissa attended Westside from the ages of 8-16 while also attending Crossroads Middle and High School in Santa Monica. At 16 she left to train at the School of American Ballet in New York City. During her time at SAB she had the opportunity to participate in the inaugural student choreography workshop where she showcased her choreographic talent. She attributes this program to sparking her professional choreography ambitions. After her two years at SAB she received an offer to join San Francisco Ballet. However, Peter Martins thought it was not the best for her and subsequently offered her a position with New York City Ballet. While she was at New York City Ballet she advocated herself and made it clear to Martins that she was interested in choreographing. This led to her creating new pieces and choreographing on company dancers. Melissa makes sure to emphasize to the young students the importance of speaking up for what one wants and putting yourself out there, even if it is nerve racking. As Melissa put it, "sometimes it's just letting someone know you're interested in choreographing".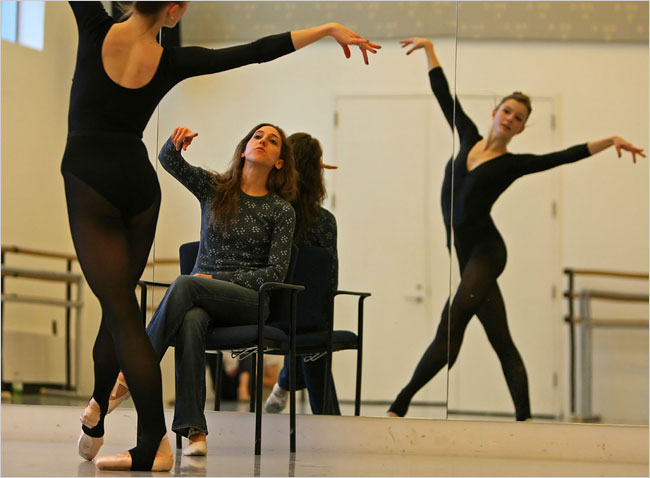 Melissa danced with New York City Ballet from 1998-2007. When Melissa returned home to California, she joined Los Angeles Ballet for their premier season. Soon after, she started her own company, Barak Ballet. When the students inquire about tips on how to choreograph, Melissa tells the dancers to never feel stupid. It is a very vulnerable experience to put creative work out into the world and it takes a lot of confidence. Consequently, it is so important to use the studio as a play space rather than being hyper critical of one's ideas. She also notes how lucky we are to live in a time where we can watch dance any time we want. When she is at a roadblock in her choreographic process, she looks to other choreographers to find inspiration and open new doors for herself.
At the end of the talk, Melissa encourages the dancers to create and to have fun. She also lists various choreography workshops that may be of interest in the future to progress their skills.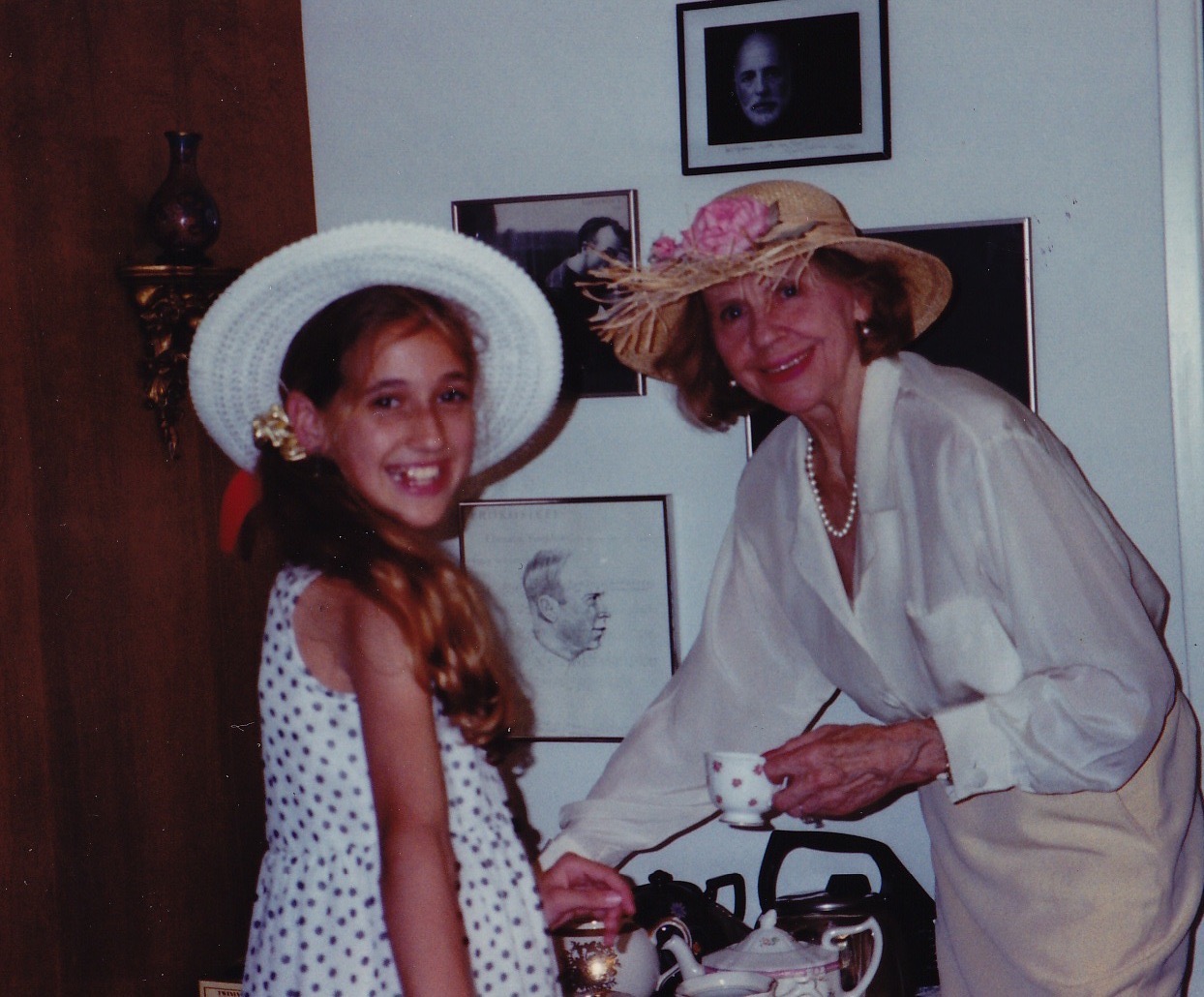 Watch Melissa's Dance Talk here:
In this Dance Talks Westside alumna and current instructor Melissa Barak talks to students about her journey as a dancer and her path to becoming the inspiring choreographer that she is today.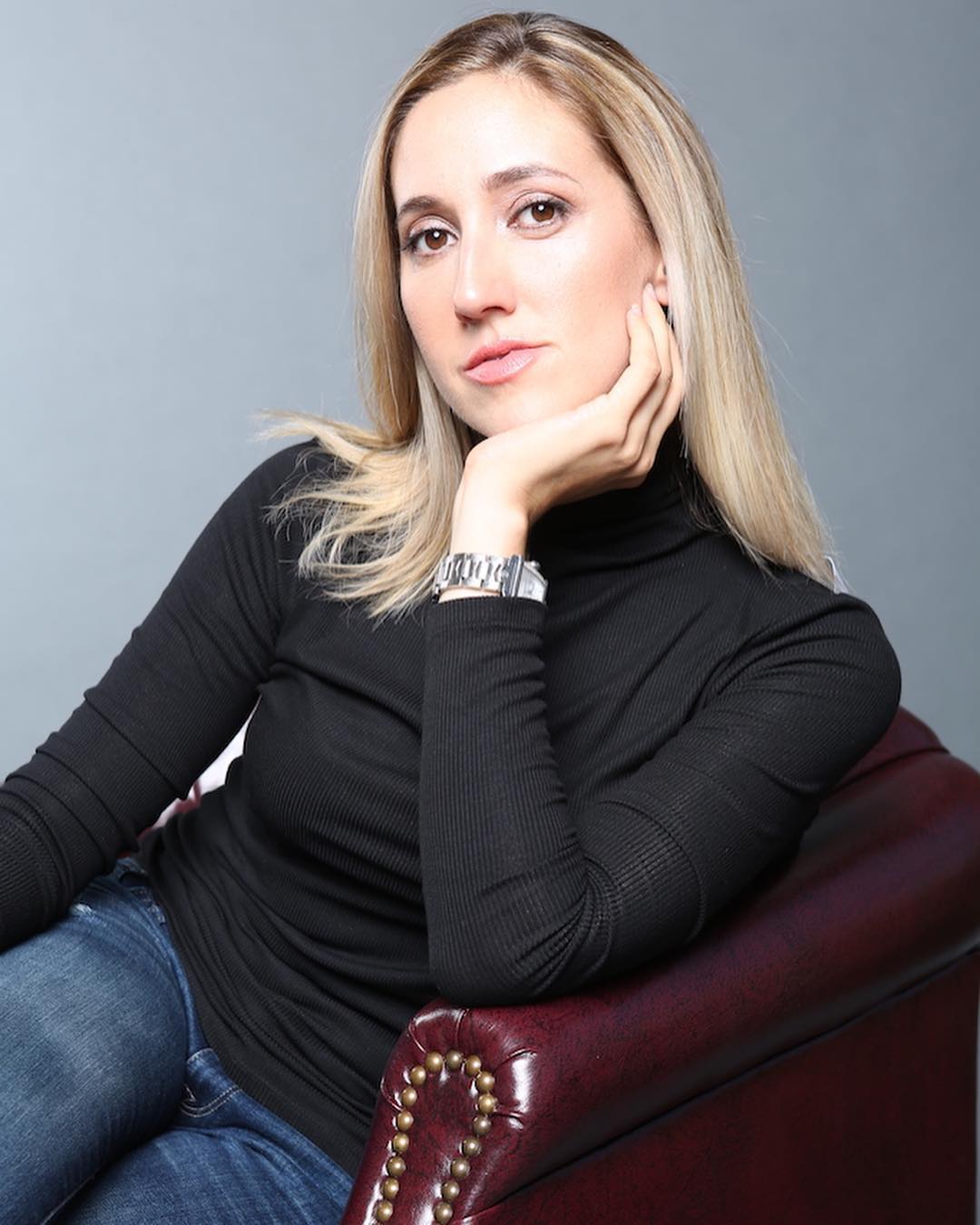 Melissa Barak began her training at Westside Ballet at age 8. After dancing the lead roles in Westside Ballet's 1994 and 1995 productions of The Nutcracker, she moved to New York City to attend the School of American Ballet. She joined New York City Ballet as an apprentice and became a member of the corps de ballet less than a month later.
During her time with NYCB, Melissa was the youngest choreographer in the company's history to be commissioned an original work. She has been awarded the Mae L. Wien and Choo San Goh Awards for Outstanding Choreographic Promise and has been named a "Top 25 to Watch" by Dance Magazine. She has had featured articles written about her in such publications as Pointe Magazine, Dance Spirit, TimeOut, ELLEgirl, Angeleno, LA Times Magazine, New York Times to name a few, and appeared on the nationally televised CBS Early Show.
She has created new works for Sacramento Ballet, Richmond Ballet, Los Angeles Ballet, American Repertory Ballet, and her own company, Barak Ballet as well as the National Choreographer's Initiative in Irvine, CA and several New York Choreographic Institutes. In 2009 and 2010, she was invited to return to the New York City Ballet where she created two more works, A Simple Symphony and Call Me Ben respectively. Her commercial work includes original choreography for Xayron in Hungary and Illusions in China. She was also the choreographer for Mattel's recent animated feature film, Barbie in the Pink Shoes and a commercial for Samsung, directed by Mark Romanek. Ms. Barak is the inaugural recipient of the Virginia B. Toulmin Fellowship for Women Choreographers through Center for Ballet and the Arts in New York City.
Melissa's dance company, Barak Ballet, has received critical acclaim for its cutting edge choreography and collaborations: LA Times Barak Ballet
Melissa teaches in the Upper Division of the school.