New and Expanded Classes:
Pre-Ballet, Beginning, Intermediate, Advanced Technique,
All Designed Exclusively for Boys!
Principal Instructor Seth Belliston
Click here for Children's Fall 2017 – Spring 2018 Online Registration
About the WSB Summer Intensive
We encourage boys 8-18 (or boys who will turn 8 by December 1, 2017) to enroll in at least 2 weeks of the Summer Intensive, which can be attended by the week or for all 5 weeks. The Intensive includes 4-5 co-ed classes per day.
The Summer Intensive is a wonderful opportunity for boys to work on their dance skills, to explore other types of dance classes besides ballet, and to meet new friends.
Learn more about WSB's Summer program here. Find the Summer Schedule here. Sign up online for Summer classes here.
About WSB's Boys Ballet Program
Boys Ballet classes emphasize posture, alignment, proper execution, fundamentals, port de bras, strength, and classroom etiquette. Includes attention to foot articulation and usage, and some stretching.
Boys Ballet A on Mondays at 5:00-6:00pm & Wednesdays at 5:00-6:00pm (by Invitation). Level A is for beginners ages 7 and up.
Boys Ballet B on Mondays at 6:00-7:00pm, Wednesdays at 6:00-7:00pm & Saturdays at 12:30-1:30pm, (by Invitation). Level B welcomes boys aged 8 to 18 by invitation with at least one year of ballet training. No audition is required.
New!  Boys and Girls Tap for ages 9 and up on Fridays at 4:00-5:00pm.  *Open to boys A & B, no prior training is required.
Seth encourages all who are currently enrolled in Boys A and Boys B to attend Jazz and Tap.
Refer to our children's class schedule for all classes offered.

Boys dress code: black footless tights, white T-shirt, white socks and white slippers.
These boys-only classes promote the knowledge and practice of ballet, with an emphasis on proper alignment, coordination and athleticism. While the basic syllabus is the same for beginning male and female students, the contrast between male and female dancing is increasingly emphasized as a student progresses.
The personal example of the teacher is of paramount importance. To this end, we are delighted to offer the expert instruction of Seth Belliston, a former principal dancer with Pacific Northwest Ballet. His wealth of experience is a valuable contribution to the development of our male students. Read more about the professional career of Seth Belliston.
We also welcome exceptional instructor Mario Nugara to the Boys faculty.
Dress code: black footless tights, white T-shirt, white socks and white ballet shoes
Pre-Ballet for Boys ages 5 & 6
Saturday 1:30-2:30pm
Level A Technique for Beginners ages 7 and up
Monday 5:00-6:00pm & Wednesday 5:00-6:00pm
Level B Technique for 8 -18 yrs with at least 1 year of ballet training
Monday 6:00-7:00pm, Wednesday 6:00-7:00pm &
Saturday 12:30-1:30pm
Boys-Only Jazz Class**
Fridays 5:00-5:45 for boys 9 and up
Boys & Girls Tap
Fridays 4:00-5:00pm

*Boys may take Boys classes only or create a full time schedule that includes "Boys Only" and co-ed classes. A full time schedule will qualify boys ages 8 and above for our Nutcracker and Spring Showcase at Broad Stage. Boys may evaluate in a "Boys Only" class or in an age appropriate co-ed class.

**Boys 9-years-old and older may attend. For boys who want to try the class, the uniform is the same as ballet classes. Black jazz shoes are preferred, though boys may wear their ballet shoes for the first few classes. While regular attendance is encouraged, boys may drop in if they like.
Boys Classes Gallery
Click the image to see more pictures from Boys Classes.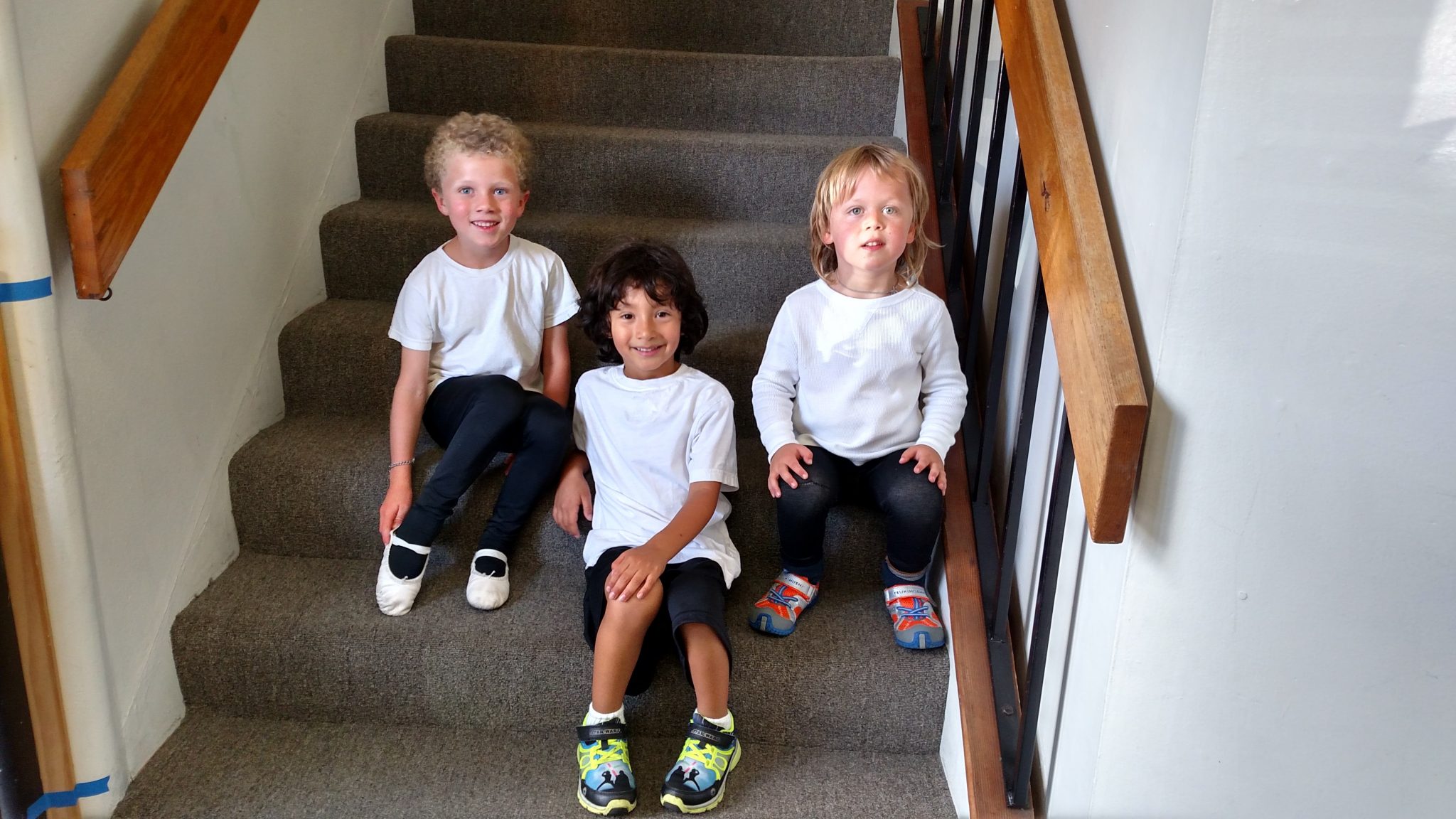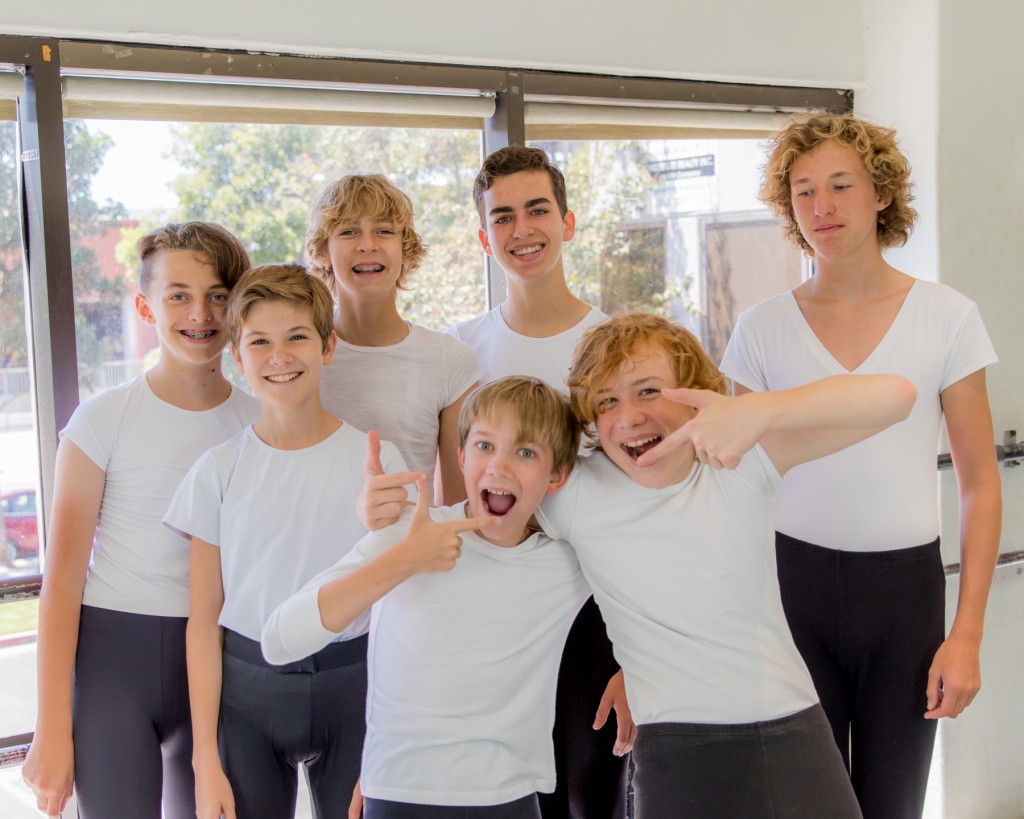 Save
Save
Save
Save
Save
Save
Save
Save
Save