Spring 1999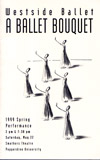 2 and 7:30 pm Saturday, May 22
Smothers Theatre, Malibu
A tribute to Westside Ballet director Rosemary Valaire, who died May 7, 1999. Program includes Serenade (performed in cooperation with the Balanchine Trust), Meditations (guest artists Christina Gibbs and Anthony Gordon), Who Cares? (featuring Julia Cherlow, Stayce Camparo, Ilona Pociunas and Jeanne Jacobson), and excerpts from Raymonda (featuring Stayce Camparo, Li-Yin Kok or Ilona Pociunas), the Peasant Dance from Swan Lake, Waltz of the Hours from Coppelia, and Carmina Burana (Veronica Apodaca-Mendonca and Mark Mendonca). Our youngest dancers appear in scenes from La Fille Mal Gardee.
Spring 1998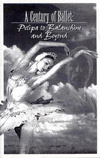 2 pm and 7:30 pm Saturday, May 30
Smothers Theatre, Malibu
Program includes Classical Symphony, the Garland Dance from Sleeping Beauty, Faust, Le Jardin Anime, Valse Fantaisie and variations from Paquita (featuring Julia Cherlow and Kylee Kitchens). The children's ballet is The Young Person's Guide to the Orchestra.
Sleeping Beauty 1997
Evening, Friday, June 6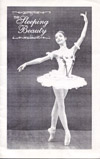 Matinee and evening, Saturday, June 7
Smothers Theater, Malibu
The complete ballet of The Sleeping Beauty, prologue and three acts, staged by Rosemary Valaire with adaptations by Margaret Mehuys.
For a photo and selected casting, see Story Ballets. Cover photo of alumna Anna Liceica.
Spring 1996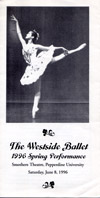 2 pm and 7 pm Saturday, June 8
Smothers Theater, Malibu
Includes excerpts from Raymonda (featuring Sarah Hinman, Francis Veyette, Melissa Barak and guest artist Frank Martinez), Giselle (Elisabeth Moss), Don Quixote and La Vivandiere (Lisa Gallo and Andrew Veyette); original choreography Danse (by Rosemary Valaire), Do Not Touch the Wiring (by Shirley Kirkes-Mar), and Classical Symphony (by Yvonne Mounsey). Children's ballet La Fille Mal Gardee. Cover photo of Sarah Hinman.
Spring 1994
7:30 pm Friday, March 11
Lelah Pierson Playhouse Theatre Palisades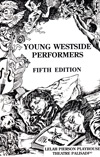 Includes excerpts from Swan Lake (Act I and Act III; Melissa Barak in the Black Swan variation); Yvonne Mounsey's Dances from Faust; Paquita Variation (featuring Angela Falivena); Sleeping Beauty Act III; Rosemary Valaire's Duo and Quartet for Eight; Raymonda Variation (featuring Sarah Hinman). Cover design by Diane M. Robinson.