with alumnus Adrian Blake Mitchell
Monday, February 15, 2021
Live from Russia
In celebration of Black History Month, Alumnus Adrian Mitchell offered to give a Master Class for boys' ballet and share his professional ballet journey as a part of Westside's next installment in their 'Dance Talks' series. Adrian is a professional dancer in St. Petersburg for Mikhailovsky Ballet Company.

Master Class 9:30am-10:50am PST – via Zoom, sign up on MindBody
Dance Talk 11:10am-12pm PST – via this Zoom link (passcode: 231453)
Master Class: $15 via MindBody
Dance Talk: donation suggested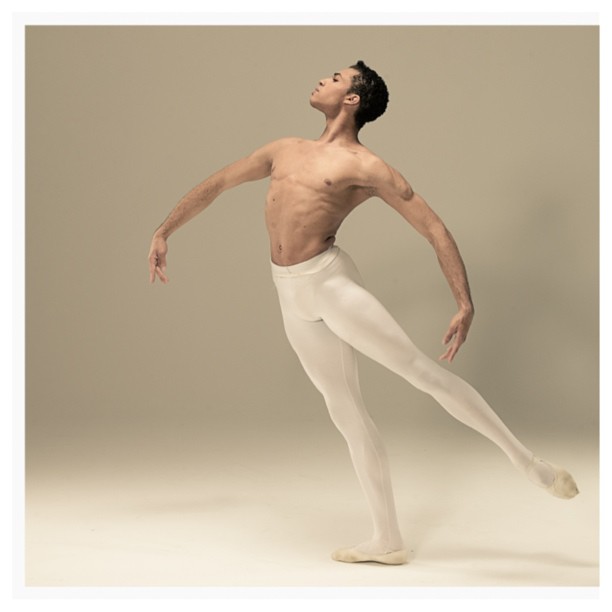 "For my Master Class, I'm very excited to be back at Westside, even virtually, to be working with the boys at the same school where I first attended an all boys class. I plan to emphasize coordination, strength and clarity of movement, a few things I found to be incredibly important as a professional dancer."
For his Dance Talks, Adrian will share his journey to the professional life and his involvement with Westside Ballet's Diversity & Inclusion Committee.  He says, "I'm thrilled to be appearing on Dance Talks, following my first masterclass at Westside Ballet. It will be great to share some of my experiences as a professional dancer, and also to commemorate Black History Month in the midst of the colossal shifts we are seeing in the Social Justice Movement. Looking forward to seeing you all there!" Adrian founded a scholarship fund in his name with the new nonprofit 'Dance in Color'.  His team has offered a scholarship to a current dancer at Westside School of Ballet.  
Born in Texas, U.S.A. Adrian began his serious ballet training at the age of 14 in Los Angeles with Yuri Grigoriev and at Westside Ballet under the direction of Yvonne Mounsey. From 2010-2012, he studied at the Houston Ballet Academy and the Gelsey Kirkland Academy in New York City where he worked with the American ballerina herself – as well as Irina Kolpakova, Vladilen Semenov, and Rinat Imaev – and received extensive acting training from Pilar Garcia.
From 2012-2014, Adrian studied at the Ellison Ballet Professional training program under the tutelage of Edward Ellison to whom he credits much of his artistic and technical growth. In 2014 he was invited to join the graduating class of the Vaganova Academy in St. Petersburg, Russia, one of the world's oldest and most prestigious institutions. Here Adrian performed numerous soloist roles on the stages of the Mariinsky Theatre and the Kremlin Palace and worked under the instruction of Nikolai Tsiskaridze, Farukh Ruzhimatov and Alexey Illyin.
Since 2015, Adrian has been a member of the Mikhailovsky Ballet Company, one of the last imperial theaters of Russia. On the stage of the Mikhailovsky he has performed featured roles such as Tybalt in Romeo and Juliet, Espada in Don Quixote, and The High Brahmin in La Bayadere. He is also one of the primary interpreters of the contemporary repertoire, performing the principal role in Nacho Duato's White Darkeness – as well as the principal roles in Duato's Duende, Prelude and Mulitiplicity in forms of Silence and Emptiness. Adrian has also been featured in Vogue Paris, and modeled for British Designer Gareth Pugh.
Adrian Blake Mitchell visits his former teachers at Westside Ballet 2018 from Westside Ballet on Vimeo.