Sacramento Ballet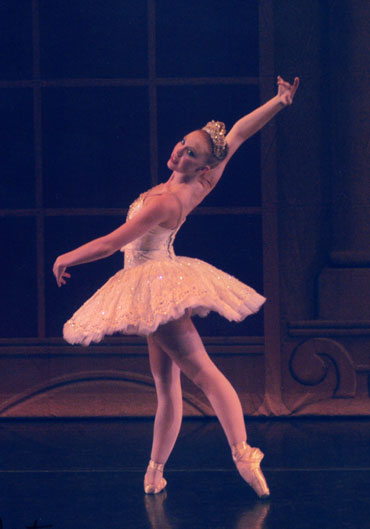 Nicole Haskins joined Sacramento Ballet as an apprentice in fall 2005. A year later, she was promoted to company member. Souvenir, a piece she choreographed for Sacramento Ballet, was selected for the 9th Annual Choreography Festival in Palm Desert.
Westside Ballet audiences will remember Nicole as Sugarplum Fairy and Dew Drop Fairy in the 2004 production of The Nutcracker and as a soloist in Concerto Barocco and Paquita in Spring 2005. Nicole's choreography was featured in Westside Ballet's Spring productions in 2003, 2004 and 2005.
Nicole began her training at Westside School of Ballet as a pre-ballet student. She attended summer programs with Miami City Ballet, the School of American Ballet, and San Francisco Ballet. She was finalist in the Los Angeles Music Center's 2004 Spotlight Award in Classical Dance.
Nicole has created more than a dozen works for Sacramento Ballet showcased at both Modern Masters and Beer & Ballet. Last year, the New York Choreographic Institute invited her to participate in their prestigious institute which brings choreographers to New York for two week workshops involving members of the New York City Ballet and senior level students from their official school, The School of American Ballet.  Formerly with Washington Ballet and currently with Smuin Ballet.
Photo by Alejandra Llorente