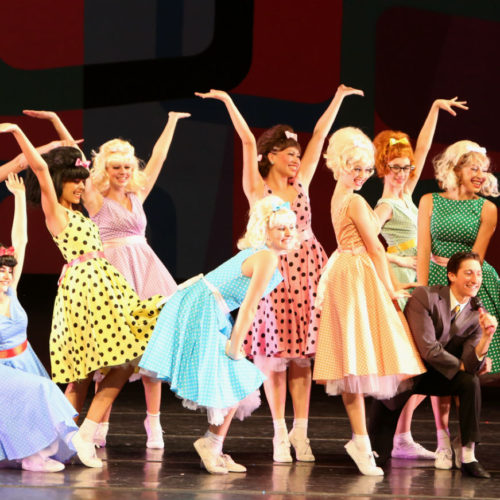 We are pleased to offer a exciting Jazz curriculum developed by Michele Bachar Mendicelli, our Jazz Director and a Westside Ballet alumna. Jazz dance can be an important part of a dancer's education, and we encourage our students to participate in this program.
Michelle Bachar Mendicelli performed in many of Westside's ballets, and later expanded her dance training to include jazz, hip hop and contemporary at the EDGE Performing Arts Center in Hollywood. From there she went on to dance professionally, and currently dances with the Francisco Martinez Dancetheatre.
Michele is also a choreographer, creating numerous ballet, jazz and contemporary pieces for a variety of productions. She currently teaches ballet and jazz in our children's division, and choreographs the jazz pieces for Westside Ballet's annual Spring Showcase as well as for the Summer Intensives. You will find her full biography here.
Click here for Children's Fall 2017 – Spring 2018 Online Registration
Our current Jazz class schedule offers three levels:
Jazz Classes*
Jazz 3 (Age 9 by December 1, 2016)
Friday 5:45-6:45
Jazz 4/4+ (Evaluate in Jazz 3)
Thursday 6:30-7:30
Jazz 5/6 (Evaluate in Jazz 4/4+)
Friday 6:45-7:45
*Dancers are encouraged to enroll in Ballet classes while taking Jazz. Dress code: Leotard and tights OR Jazz shorts and t-shirt. Black jazz shoes. (Ballet slippers acceptable for evaluation class.)
NEW Fall-Spring Tap class!
After a successful 2017 Summer Intensive Tap class, we are pleased to announce a NEW Fall-Spring Tap class!   Instructor TBD
Boys & Girls Tap
| | |
| --- | --- |
| Levels 3-4+:  Ages 9 and up | Friday  4:00-5:00pm |