Kniaseff Method with India Rose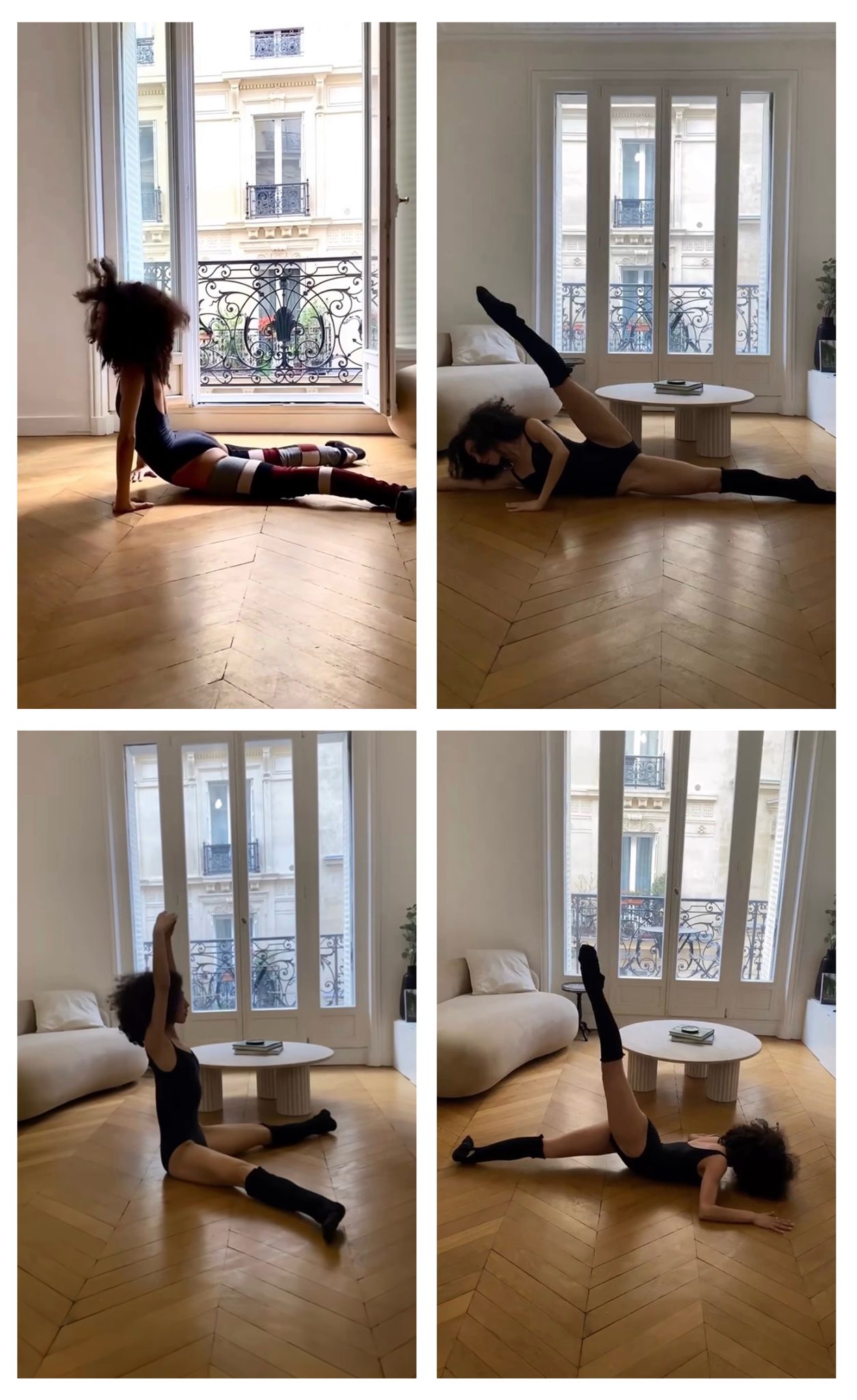 Two class offerings:
Tuesday August 29
2:00-3:30pm
Friday September 1
1:00-2:30pm
Participation is limited to 15 students per class.
Location: Westside School of Ballet 1709 Stewart Street, Santa Monica 90404
Contact us at mail@westsideballet.com
India Rose was formed as a floor barre teacher by Yasna Stevovich (who learned directly from Boris Kniaseff's wife, Nina Vyroubova, and his son, Youra Kniaseff.
Born in Los Angeles California, India started her training with Yuri Grigoriev and Alla Khaniashvili before enrolling at Kirov Academy of Ballet in Washington DC.
At 17, she moved to New York City to study with Gelsey Kirkland and subsequently became at 19 a founding member of Gelsey Kirkland Ballet, where she danced soloist and principal roles in the classical répertoire, including Sleeping Beauty, Don Quixote, Harlequinade, Act III of Raymonda and Paquita. She was coached by Gelsey Kirkland, Vera Solovieva and Nikolai Levitsky.
In 2015, India left New York for Paris, expressly to study Kniaseff barre au sol under legendary teacher, Jacqueline Fynnaert (a close student of the creator, Boris Kniaseff).
She soon started dancing in France (Bordeaux Ballet, Ballet du Capitole and others) and is currently in Paris with Paris Opera's etoile Karl Paquette, in his productions of Swan Lake and Nutcracker for the Mogador and Châtelet theatres.
Since 2020, India has introduced a full schedule of floor barre classes and private sessions to the online community, in addition to teaching it privately and in boutique sized classes in Paris and Los Angeles.
India is one of only floor barre teachers in the world to have the legal accord and permission of the Kniaseff family to teach this floor barre method (including trademark and future licensing).
It is one of India's biggest joys to share the essence of classical ballet through this accessible and ingenious technique, including trademark and future licensing, and is authorized to teach Kniaseff method in the United States.
Class Description :
The class is composed in two parts; first part starts with the 4 fundamental exercises. This includes working sitting up, lying on the back, followed by lying on the stomach.
The second part includes abdominals / beats, adage and grands battements.
Classes may also include certain stretch and mobility exercises based on the level. The goal of the class is to strengthen the core, open turn out, flexibility and build basic ballet foundations or clean up issues in existing ballet technique.
It is additionally used for injury rehab and to correct alignment issues, as well as developing strong coordination and musicality.
The result is a body that is prepared physically, and trained aesthetically, to handle the demands of ballet training standing up. No mats or equipment necessary, just socks, full length leggings and an area to fully lie down.
A small towel for the hip bones if necessary.
Who is this for?
For committed and passionate ballet students from beginner to advanced
Those who want to maximize their turnout and endurance
Correct one's ballet alignment and re-educate old technique issues
Rehab or get in shape faster after long breaks or injury
Who is this not for?
Those with 0 ballet experience
Those unable to make consistent time commitments
Uninterested in repetition or breaking down ballet technique
Those with serious shoulder, hip or knee injuries who have not yet been cleared for recovery
Class Fee: $40
Payment will be accepted via cash or Zelle: iroseclassic@gmail.com