Project RELEVÉ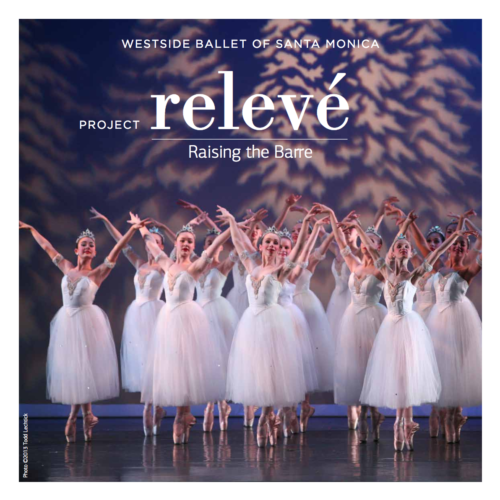 gives you an opportunity to support the programs of Westside Ballet of Santa Monica, a pre-professional training company serving the Los Angeles ballet community for over 40 years.
With support from the dance community and beyond, Westside Ballet is able to produce professional performances, expand its scholarship program, and build partnerships with numerous community organizations to advance the study and appreciation of ballet in Los Angeles.
Please review our activities in this booklet and consider making a donation to the Westside Ballet of Santa Monica, a non-profit which can accept corporate matching gifts and gifts of common stock as well as cash.
Corporate sponsors receive multiple benefits. For more information contact Richard Tahvildaran-Jesswein at projectreleve@gmail.com to discuss these opportunities.