Sacramento Ballet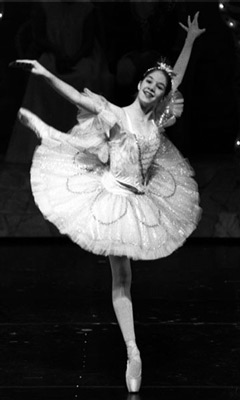 Megan Horton's roles for Westside Ballet included Princess Florine in The Sleeping Beauty (1997) and Dew Drop Fairy in The Nutcracker (1996-97).
Megan danced with Colorado Ballet II before joining the Sacramento Ballet company as an apprentice for the 2002 and 2003 seasons. In Fall 2004 Megan joined the Columbia City Ballet.
In Fall 2005 she returned to Sacramento Ballet as a member of the company.
Click here to visit the artists' page of Megan's company, Sacramento Ballet.