Milwaukee Ballet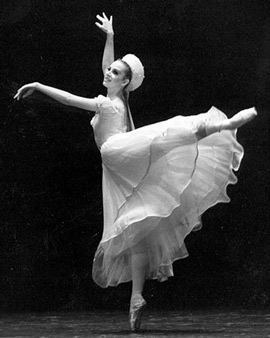 Kirsten Oakley's Westside Ballet roles included Valse Fantaisie (pictured here) and solo Spanish in The Nutcracker (1988).
After completing her training at Westside Ballet, Kirsten went on to dance professionally for Milwaukee Ballet.
Kirsten is still actively involved in ballet as director of the Oakley Ballet Center in Ventura, California. Recently she has staged a production of Coppelia.
Performance photo by Steve Mason