Nevada Dance Theater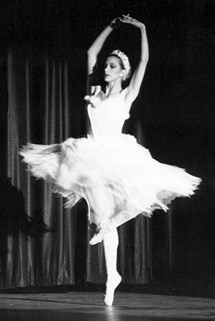 Gianna DeFonte trained at Westside with Yvonne Mounsey and Rosemary Valaire. Her roles for Westside Ballet included Arabian and Dew Drop Fairy in The Nutcracker (1987-89). After completing her training, she went on to dance professionally for Nevada Dance Theater.
Gianna is now a ballet teacher and a member of the Board of Directors of Westside Ballet company.
Performance photo by Steve Mason