The Community Outreach committee at Westside School of Ballet is pleased to announce a five week Introductory Ballet Class for girls and boys ages 6-11. Your child will be introduced to classical ballet in a creative, joyful and inclusive hour taught by Westside Ballet Alumni!
Location: Open Air Studio at Westside Ballet, 1709 Stewart Street Santa Monica, Ca. 90403, Plentiful Free Street Parking on Sundays, Studio Contact (310) 828-2018
Dates: Sundays from 12:30-1:30 pm 01/24, 01/31, 02/07, 02/14 and 02/21
Fee: There is no fee for this special introductory class.
Information: Please wear clothing you can move in comfortably. Stretch pants
recommended. For sanitary reasons, socks are required. Ballet shoes are
not required, though encouraged if you decide you want to join us each
week and as we extend our program throughout 2021. Please pull your
hair back in a hair tie if necessary and bring your own water bottle.
The studio is outdoors and open to the fresh Santa Monica air. Mask wearing and social distancing Covid-19 safety protocols will be followed. Please sign the following liability waiver. Additional liability waivers will be available at the class location. Click here: LIABILITY WAIVER
Please RSVP to judith@westsideballetcompany.org by end of day each
Saturday, or call studio at (310) 828-2018 to confirm space for same-day drop ins.
The class will be taught by Ms. Kiva Dawson who trained at the Westside School of Ballet as well as The School of Pennsylvania Ballet, and has taught dance from Santa Monica to New York City. She was last seen as a Principal dance performer for the San Francisco Symphony and in Westside Ballet's Nutcracker at The Broad Stage. She has had an extensive career in both classical and commercial dance and acting.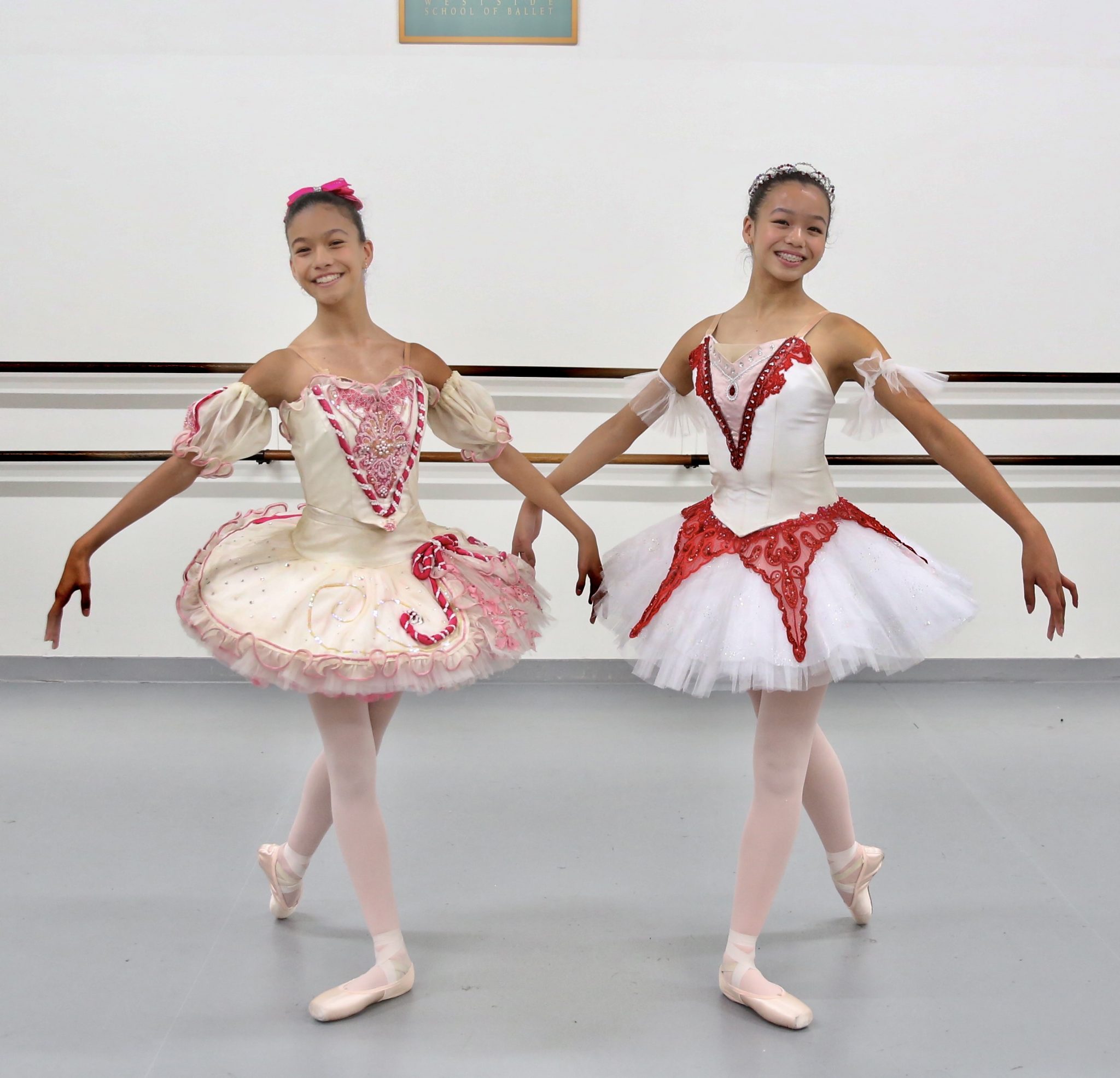 Assisting Ms. Kiva will be Jasmine and Kalea Harrison, current advanced preprofessional dancers of Westside School of Ballet. The sisters have performed many Solo Roles for the Company and are currently sophomores at Notre Dame Academy High School.
Ms. Kiva taught after-school classes under Westside Ballet's Partnership with The Santa Monica Boys & Girls Club and their satellite program at St. Anne School. She and her assistants are very excited to meet you and introduce you to the joy of dance!
For More Information Please Visit:
https://westsideballet.com/the-company/bipoc-outreach-classes/