Please scroll down to see our full list of summer offerings for 2021.
This summer, Westside School of Ballet is proud to present an array of unique training opportunities. With programs for all ages, from pre-ballet to adult students, our summer classes are catered to suit every level of study.
In addition to our regular summer sessions, special intensives will be offered for Levels 3 and up. Virtual options are available for the sessions but not the intensives.
Spaces are limited and registration is first come-first served. There are no make-up classes, no drop-in students and no single classes permitted during the summer.
If you are unsure of your child's level placement, please click here. If your child is not currently enrolled in Westside School of Ballet, please call the front desk at (310) 828-2018 or email Nanette Vallas, Administrator, at nanette@westsideballet.com
Registration and liability waiver must be submitted to reserve your child's place.
SUMMER SESSIONS
Our Summer Sessions provide students from Pre-Ballet to Level 7 with a continuation of their exemplary year-round ballet training, along with exposure to other dance disciplines, including jazz, contemporary and character. For Boys, focus is given to grand allegro, pirouettes and conditioning with specialized classes that equip young men to meet these technical demands with finesse.  
---
CHILDREN'S INTERMEDIATE INTENSIVE
(Group A) Levels 3, 3+ and (Group B) Levels 4, 4+
August 2 – 6 Monday – Friday $500.00
10:00-3:00 (Studio 7, 5 & Outdoor Studio)
Our Intermediate Intensive for Levels 3 to 4+ is intended to give an all-encompassing education through the creation of a dance project, from conception to actualization. In addition to a daily ballet class, students will each choreograph a classical or contemporary piece to their own selection of music, as well as devise the set and costumes in miniature. Their work is ultimately presented at an in-class performance on the final day of the intensive. Beginning with a vision that evolves with music, movement and design, each phase of production supplies students with important tools to facilitate their creative and personal development.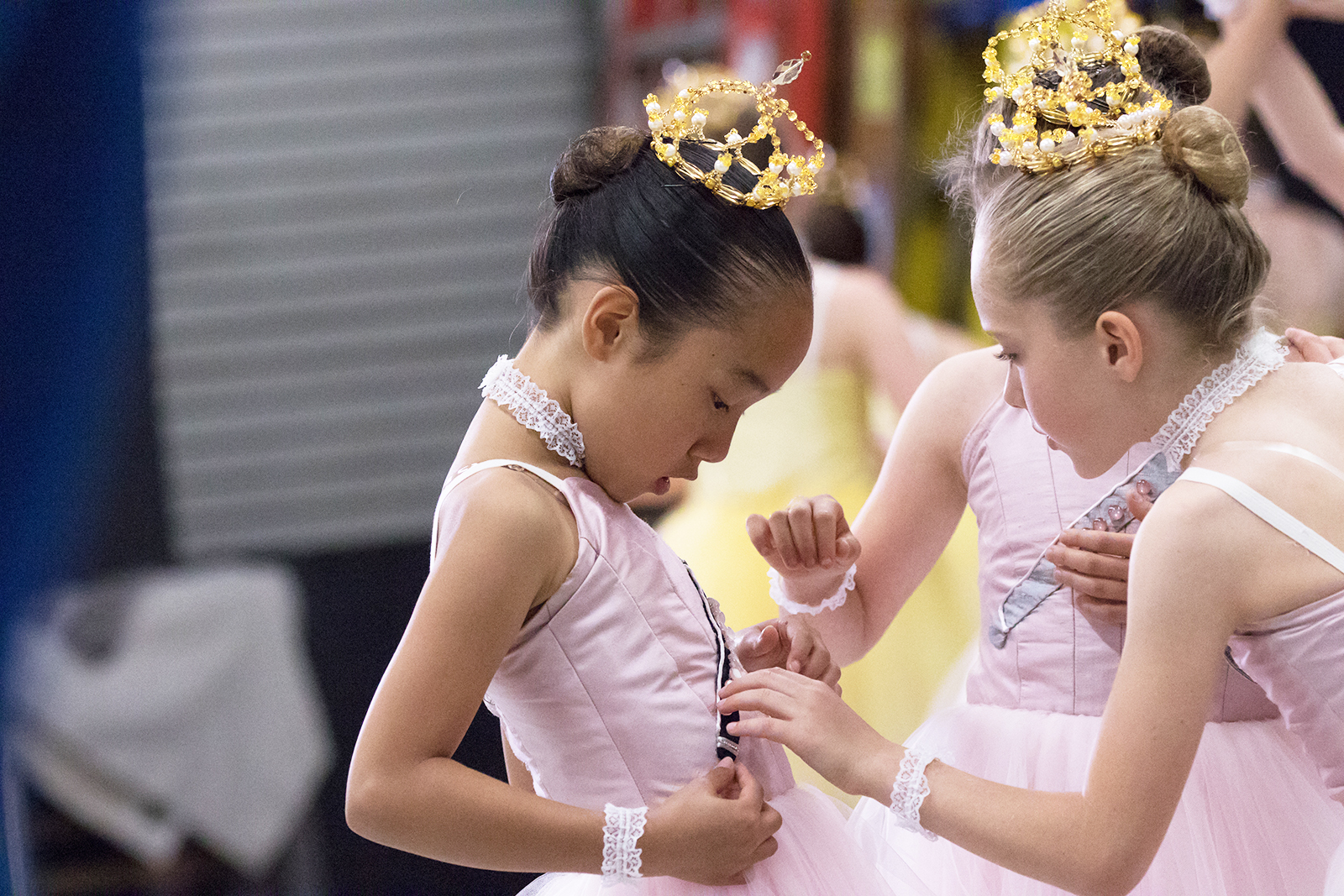 (These offerings must have sufficient enrollment)
---
PREVIOUS INTENSIVES
Sleeping Beauty (June 07 – June 11) with NYCB Soloists Indiana Woodward and Harrison Coll
West Side Story (July 05 – July 09) with NYCB soloist Georgina Pazcoguin
Teen Intensive (July 05 – July 09)