Please scroll down to see our full list of summer offerings for 2021.
This summer, Westside School of Ballet is proud to present an array of unique training opportunities. With programs for all ages, from pre-ballet to adult students, our summer classes are catered to suit every level of study.
In addition to our regular summer sessions, special intensives will be offered for Levels 3 and up. Virtual options are available for the sessions but not the intensives.
Due to physical distancing protocols, spaces are limited and registration is first come-first served. Students must enroll for a full session. There are no make-up classes, no drop-in students and no single classes permitted during the summer.
If you are unsure of your child's level placement, please click here. If your child is not currently enrolled in Westside School of Ballet, please call the front desk at (310) 828-2018 or email Nanette Vallas, Administrator, at nanette@westsideballet.com
Registration and liability waiver must be submitted to reserve your child's place.
SUMMER SESSIONS
Our Summer Sessions provide students from Pre-Ballet to Level 7 with a continuation of their exemplary year-round ballet training, along with exposure to other dance disciplines, including jazz, contemporary and character. For Boys, focus is given to grand allegro, pirouettes and conditioning with specialized classes that equip young men to meet these technical demands with finesse.
Students can register for one or both 3-week sessions. Virtual option is 50% of full tuition.
June 14 – July 2
3 Week Session – Monday to Friday
Pre Ballet & Ballet 1 — 1x per week $96.00 (1 hour per week)
Teen Ballet — 2x per week $195.00 (2 hours per week)
Ballet 2 — 2x per week, 3 classes $288.00 (3 hours per week)
Ballet 3 — 5 days per week, 3 classes per day $1440.00 (15 hours per week)
Ballet 3+,4 — 5 days per week, 3 classes per day $1680.00 (17.5 hours per week)
Ballet 4+, 5, 5+, 6, 7 — 5 days per week, 3 classes per day $1776.00 (18.5 hours per week)
July 12 – 30
3 Week Session – Monday to Friday
(same pricing and schedule as above)
---
TEEN INTENSIVE
JULY 5 – 9 Monday – Friday $480.00
3:30-6:30 (Studio 5)
The Teen Ballet Intensive aims to establish a strong technical foundation, making it the perfect program of study for adolescent students who are new to ballet or have recently begun their training. Instruction in classical technique is supplemented with alternating emphasis throughout the week, from petit allegro and pirouettes to modern and contemporary dance, ending each day with a stretch class. This well-rounded intensive prepares aspiring students for the next step in their studies.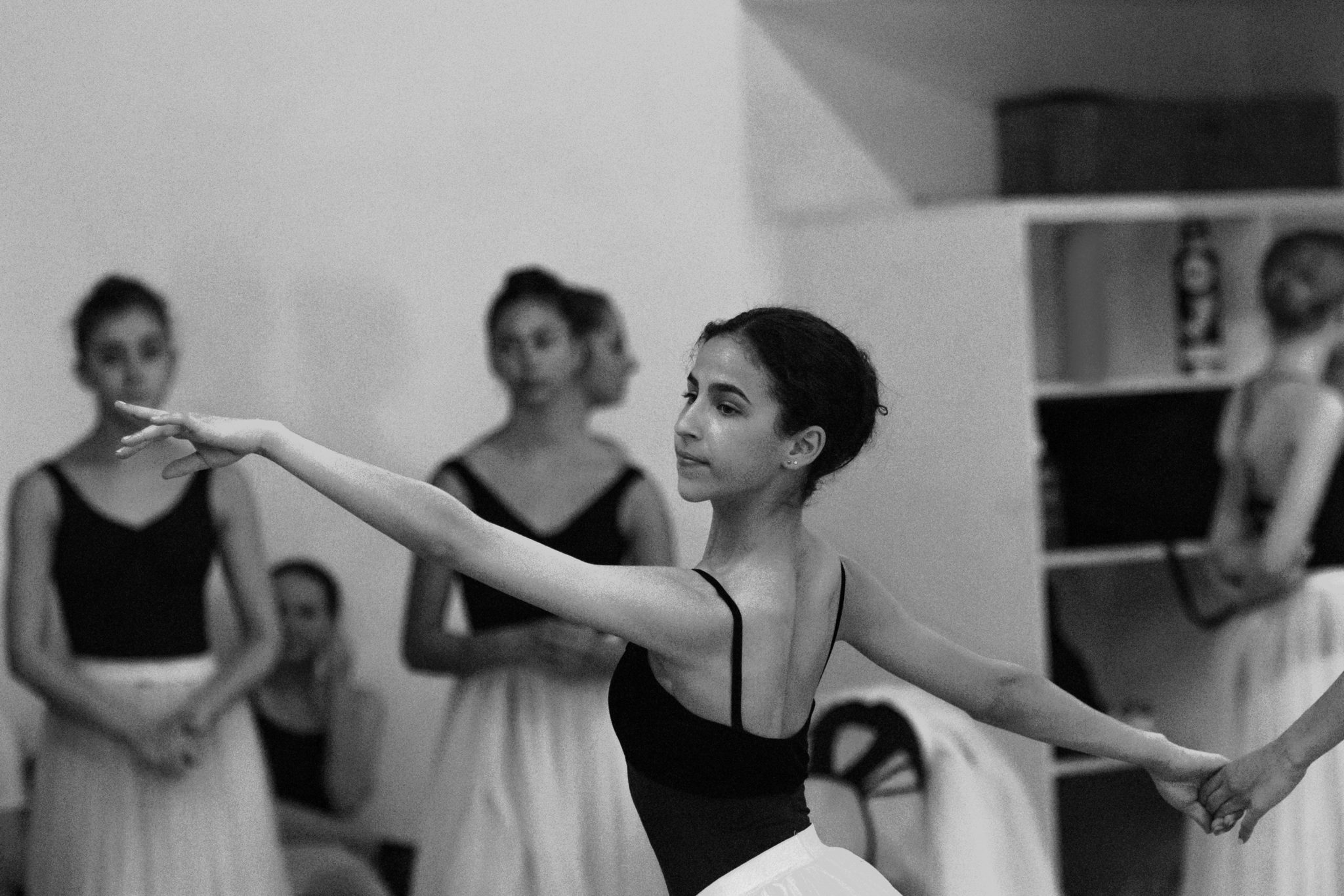 (These offerings must have sufficient enrollment)
---
CHILDREN'S INTERMEDIATE INTENSIVE
(Group A) Levels 3, 3+ and (Group B) Levels 4, 4+
August 2 – 6 Monday – Friday $500.00
10:00-3:00 (Studio 7, 5 & Outdoor Studio)
Our Intermediate Intensive for Levels 3 to 4+ is intended to give an all-encompassing education through the creation of a dance project, from conception to actualization. In addition to a daily ballet class, students will each choreograph a classical or contemporary piece to their own selection of music, as well as devise the set and costumes in miniature. Their work is ultimately presented at an in-class performance on the final day of the intensive. Beginning with a vision that evolves with music, movement and design, each phase of production supplies students with important tools to facilitate their creative and personal development.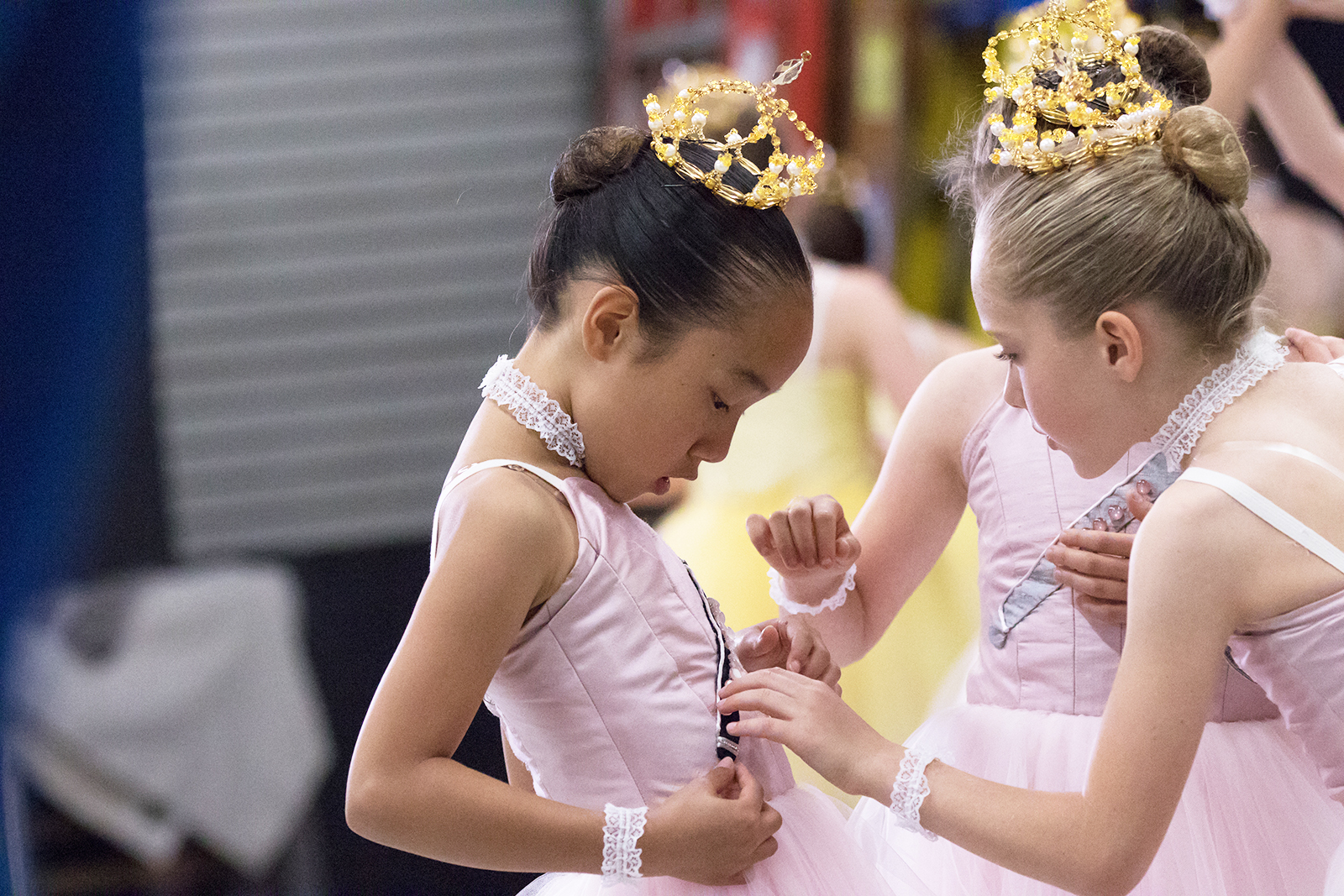 (These offerings must have sufficient enrollment)
---
ADVANCED INTENSIVES
For Upper Division students Level 5-7, three exceptional intensives are offered: Sleeping Beauty (June 07 – June 11), West Side Story (July 05 – July 09) and Raymonda Variations (Aug 09 – Aug 13). We are delighted to welcome special Guest Faculty from New York City Ballet, soloists Georgina Pazcoguin, Indiana Woodward and Harrison Coll, as well as former Joffrey Ballet dancer Abigail Simon. These Guest Artists have performed and been heralded globally for their portrayal in these Ballets, giving our students the rare privilege to work under their guidance and tutelage. During these weeklong advanced intensives, the day will begin with a technique class followed by comprehensive coaching.
Levels 5, 5+, 6 & 7
June 7-11 Sleeping Beauty $560.00
TIME CHANGE 3:15-6:45 (Studio 6)
Class and Sleeping Beauty Workshop with Indiana Woodward & Harrison Coll, NYCB
An essential ballet in every dancer's repertoire, "Sleeping Beauty" boasts a magnificent score by Tchaikovsky and choreography by Petipa. Mr. Coll will work with our male dancers on the dynamic Bluebird, Puss 'n Boots and Jewels variations, while Ms. Woodward will teach the magical variations of Aurora, Puss 'n Boots, Jewels and the Fairies. Ms. Woodward's debut as Princess Aurora was lauded by critics, "stringing the ballet's iconic moments together with a dramatic line that brought it to life". Mr. Coll's dancing has been described as "winning and open-hearted" and "electric, brimming with verve".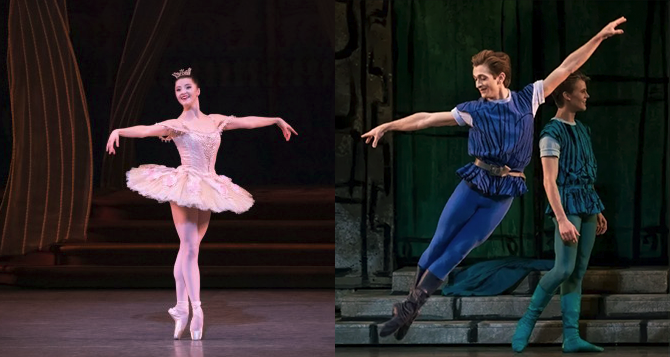 DATE CHANGE

July 5-9 West Side Story $560.00

3-6:30 (Studio 6)

Class and West Side Story Workshop with Georgina Pazcoguin, NYCB

"West Side Story" is a sensational contemporary ballet with choreography by Jerome Robbins. The workshop will include thrilling ensemble pieces featuring the Jets and the Sharks, to an unforgettable score by Leonard Bernstein. The New York Times praised Ms. Pazcoguin's "ravishing, sultry and witty" performance as Anita, her signature role in this Ballet. In addition to her work with NYCB, she has also appeared as the White Cat in "Cats" for its Broadway revival, and as Ivy Smith, the lead in "On the Town". An impressively multifaceted dancer, Ms. Pazcoguin has the uncommon ability to impart insights and lessons in versatility and artistic nuance.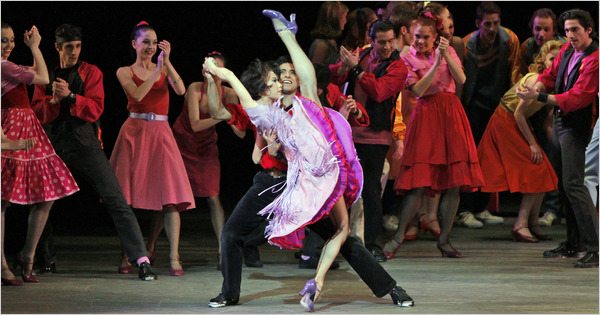 (These offerings must have sufficient enrollment)