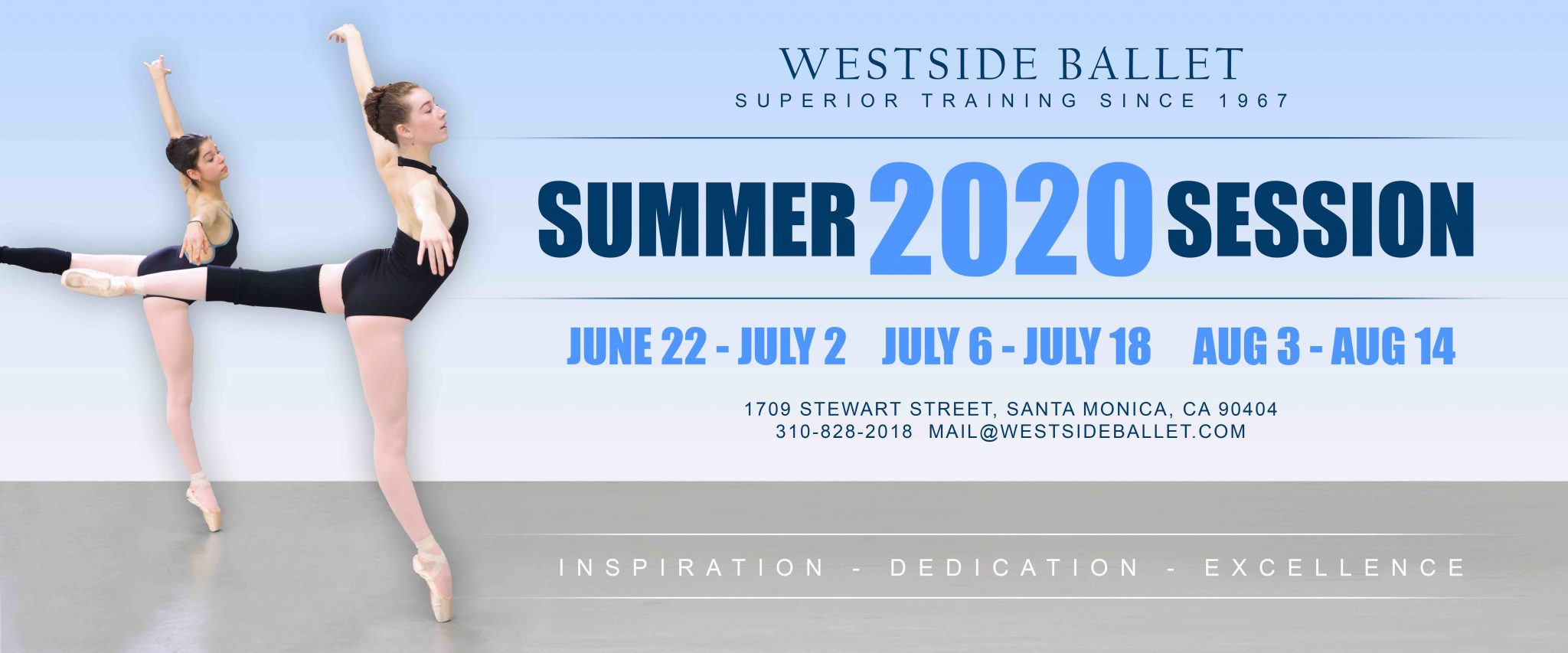 Session 1: June 22 to July 2, 2020
Session 2: July 6 to July 18, 2020
*
Session 3: August 3 to August 14, 2020
*Please note Session 3 has been rescheduled due to new Covid restrictions. Students already registered for Session 3 will still be enrolled.
Registration link for Levels 3-7: https://forms.gle/h5ecRepFxeW1xRAs5
Registration link for Pre-Ballet-Level 2: https://forms.gle/XBT2psyijT8B8u1b8
LIABILITY WAIVER MUST BE COMPLETED: https://forms.gle/ZrPsj3prZfmkjSVM7
Students can register for one 2-week session or all three sessions, pending enrollment. Priority will be given to current WSB students.
Due to the extended quarantine, current students will remain in their levels for summer and move up in the fall.
If your child is not currently enrolled in Westside School of Ballet, please contact us to confirm if your child needs a placement class. You can call the front desk at (310) 828-2018 or email nanette@westsideballet.com
Online registration must be submitted to reserve your child's place.
Our Summer Intensive students may need additional dance apparel for the various dance classes that may be offered. Please call the studio for more details.