Congratulations to our Artistic Staff and all the dancers who were a part of our very successful Spring Showcase!  Thank you to the parents who volunteered their time and to the families who were in attendance for nearly sold-out performances!
---
Shelby Tzung Receives 2016 Spotlight Award
Westside Ballet dancer Shelby Tzung has just been awarded the prestigious 2016 Spotlight Award Grand Prize in Classical Ballet.
From Pacific Palisades, Ms. Tzung is a freshman at Palisades Charter High School and has trained exclusively at Westside School of Ballet, spending her summers as a scholarship student at both the School of American Ballet and, this year, the Pacific Northwest Ballet School. In the 2015 Showcase, Ms. Tzung brought audiences to their feet with her vivacious performance of George Balanchine's dynamic Tchaikovsky Pas de Deux.
She has just appeared in the 2016 Showcase as Odette, and performed another of her Spotlight Award-winning solos from Frederic Ashton's La Fille Mal Gardée (The Wayward Daughter).
---
Guest Teachers in May!
Nilas Martins, Monique Meunier & Sergey Kheylik
Nilas and Monique will teach Ballet 6 & 7 the week of May 16th. Read more about Nilas here, and Monique here. The Huntley Hotel, Santa Monica's iconic lodging and dining venue, proudly sponsors Westside Ballet and guest teachers Nilas Martins and Monique Meunier!
Sergey Kheylik will teach Contemporary Ballet for levels 6 & 7 on Thursday, May 26th.
---
Exciting Array of Guest Teachers
Our thanks to recent Guest Teachers in 2015, whose work with our dancers added immeasurably to their Westside experience:
We're Now MindBody Friendly
We 've recently launched MindBody – new software that allows our patrons to buy coupons and check in to classes remotely.
To start an online account, click here. After your account is established, you can buy singles, class series or check in to classes using your computer, your iPhone, iPad or Android with the MindBody Connect App.
You can still purchase classes and check into classes at the front desk if you prefer. Keytags coming soon! No more paper coupons: please turn in your paper coupons for MindBody credits if you haven't already.
Visit our extensive FAQs for much more information. Then call our front desk or email francine@westsideballet.com if you have additional questions about using MindBody, or to make suggestions.
---
Free iPhone & Android Apps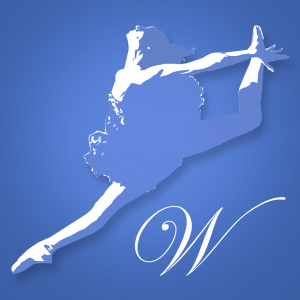 We now have Free Apps for the iPhone and Android! Go to the App store or Google Play and search for "Westside Ballet". You can scroll down for links to sections of the website, but the class schedules are on the bottom menu bar under "Classes." We'd welcome your feedback. Email us at mail@westsideballet.com.
We're on NPR!
WSB students and parents were recently included in a KPCC Public Radio story on Ballet

Summer Intensives and how the ballet industry is changing. The story aired live on Tuesday, March 11th, but fortunately there is a link for everyone to both read the article, see a slideshow and listen to the story by KPCC Arts Education Reporter Mary Plummer. If you have trouble with the link, go to ww.kpcc.org, click on news: education: pass/fail blog. Then scroll down to the story "For aspiring ballerinas, summer intensives can provide a leg up." Westside Ballet thanks Reporter Mary Plummer and Visual Reporter Maya Sugarman.